ECSU Expands Global Activities and Programming
Posted On November 14, 2022
---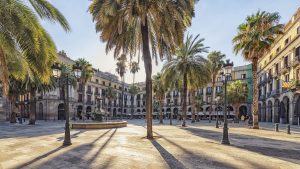 Barcelona, Spain
Initiatives Support University's Strategic Plan Objectives on Global Immersion
Elizabeth City State University (ECSU) is expanding its study abroad programming so more students gain international engagement experiences, ultimately preparing them to learn and work in a global workforce.  During the summer and fall of 2022, nearly a dozen ECSU students traveled abroad to learn multiple languages, share intercultural exchanges  and obtain skills that will support them as global citizens.
"We have successfully  partnered to secure grant funding, offered more scholarships and fellowships  for students to pursue, and identified professional development  opportunities for faculty, staff and administrators to learn about innovative study abroad models at other universities and among partners," says Andre P. Stevenson, Ph.D., ECSU's Professor of Social Work and Office of International Programs Director.
In support of ECSU's strategic plan, the Office of International Programs has a variety of objectives for the academic year that include increasing partnerships with study abroad providers, sharing presentations and publication manuscripts from students who have studied abroad, increasing interest in faculty-led study abroad programs, and increasing the number of students who obtain passports.
Following are highlights of the new additions to ECSU's global programming.
U.S. Department of State IDEAS Grant
ECSU is one of 44 colleges and universities in the U.S. to receive an Increase and Diversify Education Abroad for U.S. Students (IDEAS) Program 2022 grant. The university was awarded $35,000 from the U.S. Department of State to increase its study abroad capacity in alignment with U.S. foreign policy goals.
"Thank you for your commitment to providing your students with international educational experiences that will not only prepare them for global careers but will also support our nation's national security and economic prosperity," says Heidi Manley, Chief of USA Study Abroad – Office of Office of Global Educational Programs.
ECSU's Department of Aviation and Emergency Management and Office of International Programs partnered to create the International Studies for Disaster Workers program. With the IDEAS grant, the university will develop partnerships with international disaster relief organizations, pairing faculty with field professionals to create study abroad experiences for students to Barbados and Iceland.
"Students in emergency services, a field historically underrepresented in study abroad, will learn best practices in disaster management as they work and study abroad, building real-world competencies and creating a generation of well-equipped global citizens," says Kevin Kupietz, Ph.D., Emergency Management Program coordinator at ECSU and principal investigator for the grant. "Students will gain greater insights into international emergency services and develop skills that will prepare them for the global workforce."
Along with the IDEAS grant funding, ECSU will receive implementation resources and support from World Learning and benefit networking with its fellow 2022 IDEAS grant recipients, which include institutions in 32 states and Puerto Rico, 10 community colleges, and 18 Minority Serving Institutions, as well as the more than 100 IDEAS grant recipients from prior grant years.
Fellowship Opportunities for Students
Two ECSU students – Noel Herron and Kenae Turner – recently completed the University Innovation Fellows program run by Stanford University's Hasso Plattner Institute of Design. Fellows gain the skills required to address global challenges, create entrepreneurship organizations and host experiential events on their university campus.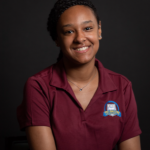 Noel Herron
MAJOR:  Social Work
Class of 2024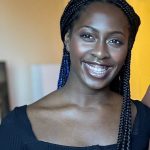 Kenae Turner
MAJOR: Birth through Kindergarten
Class of 2025
Each year, faculty and administrators nominate University Innovation Fellows as individuals or student teams, wh0 are selected through an application process. If accepted, fellows participate in online training for six weeks, learning to learn to analyze their campus ecosystems and identify opportunities for change related to innovation, entrepreneurship, design thinking and creativity.
For their fellowship project, Herron and Turner developed key card readers to track attendance more efficiently.    The key card readers would be placed in classrooms and lecture halls, and data on the readers could be managed from any device.
They also proposed using an application known as REMIND to improve communication between professors and students. This simple interface would let professors set office hours and students would receive a reminder to have instant access to an educator.
Finally, the two fellows developed a monthly mental health program to help students learn how to better balance life and college while adopting an innovative mindset to learn new concepts and tips to reduce the risk of burnout. They will travel to Silicon Valley, California, in March 2023 to share their work and interact with the other 240 students from universities around the world. This is the second straight year that ECSU students were awarded this Fellowship. Last year's recipients were Dayana Garza and Jordan Thornton.
Faculty Collaboration with Other Providers and Universities
In July 2022, Stevenson was  appointed by the Editor to join the Editorial Board for Frontiers: The Interdisciplinary Journal of Study Abroad.
Frontiers encourages a variety of disciplines, subject matters and perspectives to enrich the field. This open-access, peer-reviewed academic journal communicates the latest research on education aboard to foster dialogue in international education. It focuses on such areas as innovative study abroad program models or interventions, examples of good practice in study abroad programming, and the development of tools to assess the intellectual, personal, and intercultural development of students in an international and intercultural context.
Frontier editorial board members actively contribute to the development and good management of the publication and are appointed for three years.  Stevenson will review submissions, seek out the best work to include in the publication, and act as an ambassador for this peer journal.
In further collaboration efforts, Stevenson and Latasha Wade, Pharm.D., associate vice chancellor for Academic Affairs at ECSU, participated in a site visit in Spain with Barcelona Study Abroad Experience (SAE), a study abroad and internship program that provides personalized attention and an unforgettable academic, cultural, and professional experience in July 2022.
"We were able to learn about the many academic opportunities offered by Barcelona SAE, including their customizable programs and internships, while also participating in various cultural activities as part of the site visit. Not only were we able to engage with some of the faculty who teach at the local universities, we were also able to experience first-hand some of the programming in which our students engage during our time in Barcelona." says Wade.  "When our students study abroad, they can have wonderful, life-changing experiences that provide them with a wider perspective of other cultures and countries, as well as their own."
Finally, the Office of International Programs has a new initiative: the Vikings Abroad International Professional Development Seminars. The intent of these annual seminars is to increase awareness and understanding of the importance of international education through international professional development. ECSU faculty, staff, and administrators will be invited to attend the seminars, which will occur in a different country each year. The Vikings Abroad International Professional Development Seminars will incorporate numerous cultural and administrative experiences, including meetings with faculty and staff from a local university and community agencies, tours of notable sites, and hands-on arts and crafts activities. The first seminar will take place in May 2023 in Panama City, Panama.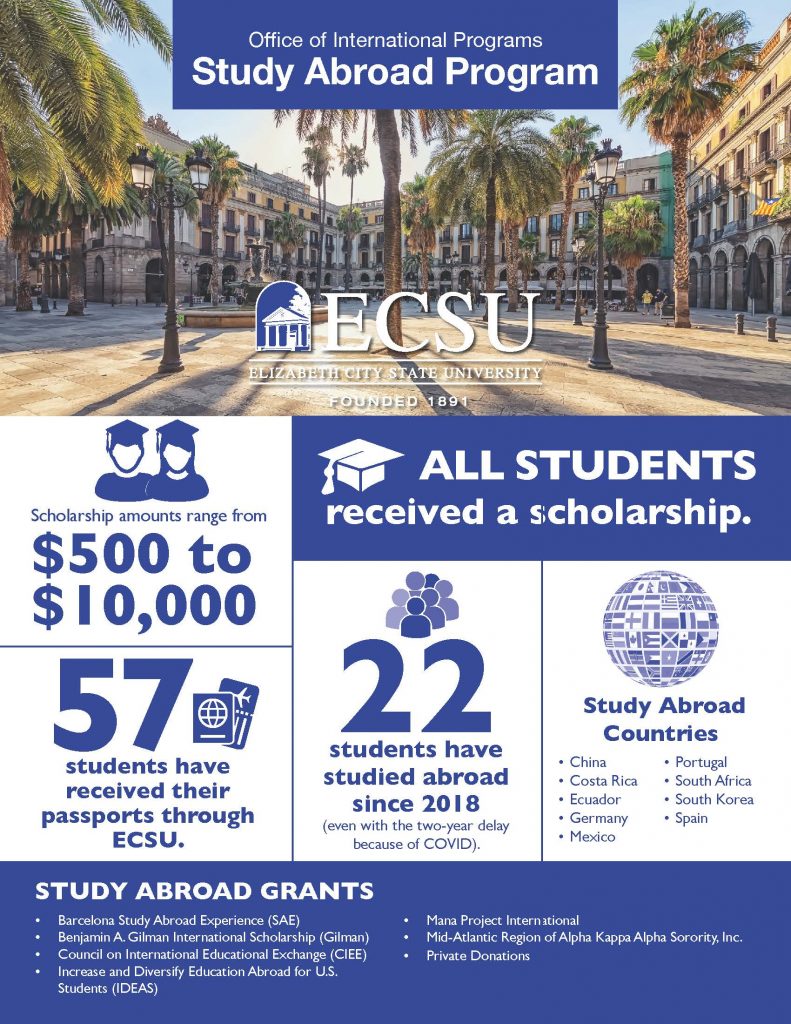 ---