ECSU Students Travel the World, Gain New Experiences as They Study Abroad This Summer and Fall
---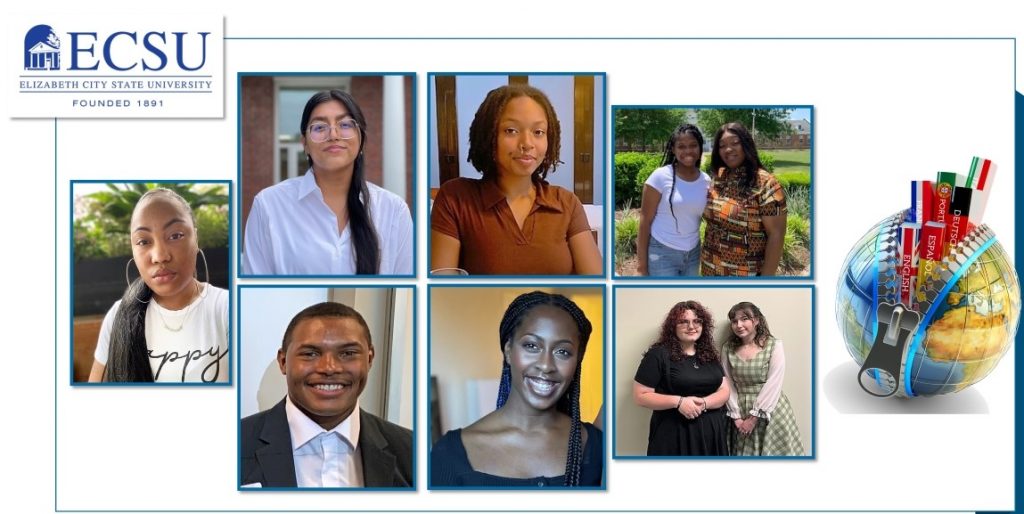 Nearly a dozen Elizabeth City State University (ECSU) students will learn in locations across the globe this summer and fall in countries ranging from Costa Rica to South Korea.  They will learn different languages, soak in other cultures, acquire global skills, obtain course credits, and access new personal and professional opportunities.  Each scholar earned prestigious scholarships or financial awards totaling $40,500 to cover travel, lodging and educational fees.  ECSU's study abroad program is another way the university is providing life-changing experiences for its students.
"Study abroad is an exciting experience that will help our students understand the value of centering themselves within a world context." says Dr. Andre P. Stevenson, ECSU's Professor of Social Work and Office of International Programs Director.  "We want them to become global critical thinkers, as well as be able to compete within the world labor force."
ECSU Students Studying Internationally – Summer and Fall 2022
[see scholarship descriptions and details after the student table]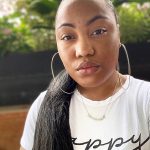 Jasmine Cheeks, Sophomore
Major:  Interdisciplinary Studies
Studying for four weeks in Barcelona, Spain
Study Abroad Program:  Barcelona SAE TODOS
"I'm interested in seeing how mental health is addressed in Barcelona because my plans are to open a facility here in North Carolina.  I may be able to learn ideas that can assist me."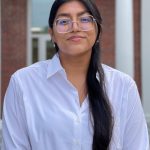 Dayana Garza, Freshman
Major: Business Administration
Studying for four weeks in Barcelona, Spain
Study Abroad Program: Gilman/CIEE
"I wish to gain knowledge from the culture of Spain so I can grow as a person. I never thought going abroad would have been possible. This experience is one I know will influence the trajectory of my life. I can't wait!"
Courtney Glover, Sophomore
Major: Social Work
Studying for two weeks in Lisbon, Portugal
Study Abroad Program: Lusa Language School
"Studying abroad will provide me with the opportunity to gain intercultural communication skills, which in return helps with communicating with diverse backgrounds. I would like to get a better understanding of Social Work in communities that differ from my own so that I have a stronger appreciation of it in a different environment." – Courtney Glover
Telisha Hicks, Junior
Major: Social Work
Studying for two weeks in Lisbon, Portugal
Study Abroad Program: Lusa Language School
"I'm looking forward to being in class and learning the basics of the Portuguese language, as well exploring sites. As a non-traditional-age student, I think I will appreciate this experience more than I would have when I was 18 or 20." – Telisha Hicks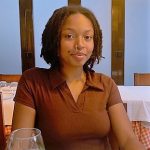 Lane't Hargraves, Sophomore
Major: Music
Studying for four weeks in Madrid, Spain
Study Abroad Program: Gilman / CIEE
"I've been in Spain for more than two weeks and it's an amazing experience, including the class I'm taking. Madrid has such detailed architecture we don't often see in America, and everywhere you walk you can learn something about the country's history. While here, I would also like to learn about the Black cultural influences that exist is Madrid. After returning to the U.S., I hope to be less afraid of attempting to communicate in a second language and become prouder of what I currently know and expand on that."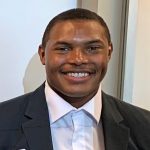 Omar Richardson, Junior
Major: Aviation Science
Studying for four weeks in Monteverde, Costa Rica
Study Abroad Program: Gilman / CIEE
"I've been waiting a while for this. My trip was canceled two years in a row due to COVID-19. Now, here I am. This opportunity in Costa Rica will allow me the chance to grow culturally, interact with people, and embrace their everyday lives.
Jada Strome, Junior
Major: English
Studying 12 weeks in Berlin, Germany in Fall 2022
Study Abroad Program: CIEE
"This will be a great opportunity to meet new people, see new places, and try new things. It's also important for me to study in Berlin, specifically, because I'd like to attend a German university to study for my master's degree after I graduate from ECSU." – Jada Strome
Sara-Ann Turner, Junior
Major: History
Studying 12 weeks in Berlin, Germany in Fall 2022
Study Abroad Program: CIEE
"I want to study abroad so I can learn more about History from another country's point of view. I have always wanted to go to Germany, so this opportunity is perfect." – Sara-Ann Turner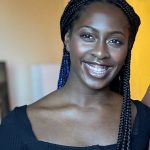 Kanae Turner, Sophomore
Major: Birth through Kindergarten
Studying for six weeks in Seoul, South Korea
Study Abroad Program: Gilman / CIEE
Note: Directly after high school, Kenae spent six months in Shenzhen, China, teaching English and studying Mandarin prior to enrolling in ECSU.
"I hope to gain an understanding of South Korean culture. One can only learn about a country by experiencing it firsthand and stepping out of their comfort zone, which is what I fully intend to do."
This year, ECSU has its first Barcelona Study Abroad Experience (SAE) scholar, as well as its first two LUSA language scholars.  Since 2018, seventeen (17) students have received Council on International Educational Exchange (CIEE) scholarships, as well as 14 Gilman scholarships that allowed some ECSU Vikings to study in South Africa, Mexico, and China.
Below is more information about each Study Abroad Program.
ECSU Passport Project
ECSU's Passport Project helps students prepare for international education by attaining their passport.  Sponsored through the Office of International Programs, this university initiative seeks to increase interest in education abroad and enhance preparation for life in an increasingly global society.
The goal for 2021/2022 academic year was to have 50 students submit applications – which was surpassed when 57 received passports.
Forty (40) sponsors provided $7,410 in funding to cover the cost of passport application fees for the students. Each student was required to pay the $35 acceptance fee.
Five Passport Project recipients are studying abroad this summer in Portugal and Spain, while one recipient will study in Germany this fall.
---