ECSU Celebrates "SUPER-16" JROTC Flight Academy Graduates
---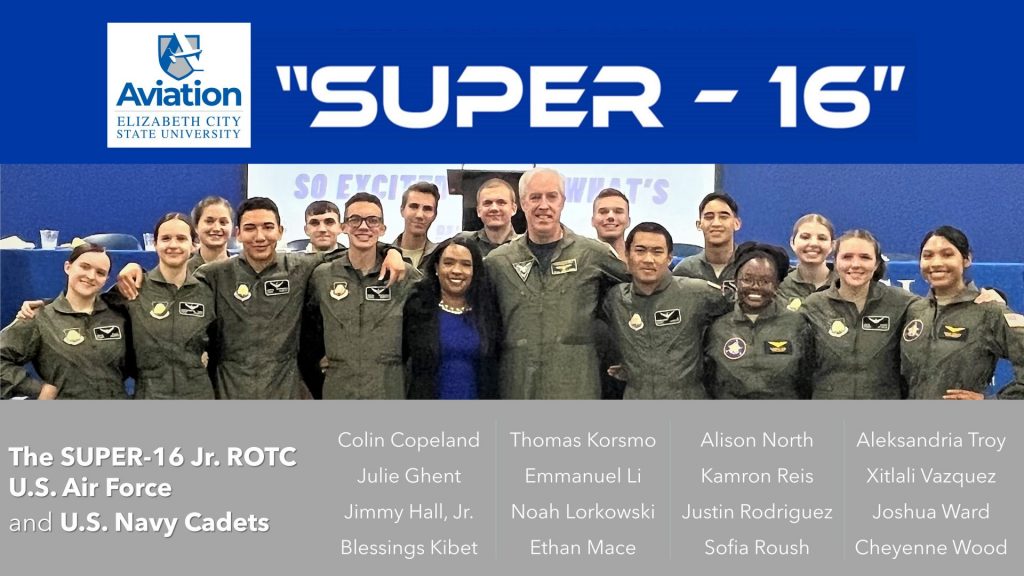 Today, Elizabeth City State University (ECSU) celebrates the "SUPER-16," a group of Junior ROTC cadets who graduated from the university's intensive, eight-week Flight Academy. These 16 eleventh- and twelfth-graders came from across the country to complete the training at no cost to the students. The U.S. Air Force and U.S Navy cover the program costs for the cadets in their respective branches of the armed forces while the students gain aviation experience and college credits.
"This scholarship program represents a collaboration between the Air Force and Navy, aerospace industry, and partnering universities to help address a national pilot shortage and diversify the aviation workforce.  We are very proud of our unique aviation program, and now have another group of ambassadors to help us tell the story," says ECSU Chancellor Karrie G. Dixon.  "To the second ECSU flight academy class – the SUPER 16 – I applaud your perseverance and dedication throughout the intensive training program. You each have a unique opportunity to make a difference, and are filled with Viking Pride and extend heartfelt congratulations to you."
ECSU is one of 17 universities across the United States that provides flight training for Jr. ROTC cadets. The Air Force partnered with the university last year for the first class of academy cadets, and the Navy joined this summer.
"Your future is so incredibly bright. I've had the great fortune of flying for about 36 years and I wouldn't trade it for anything. Do something you love – and you won't work a day the rest of your life. You got a taste of it through this program. The point is to develop the passion and this is the first step," says Rear Admiral John F. Meier, Naval Air Force Atlantic. "It's all together fitting that we are doing this Flight Academy here at ECSU, an hour away from Kitty Hawk where the first aircraft took flight. The future of naval aviation is bright because of each of you."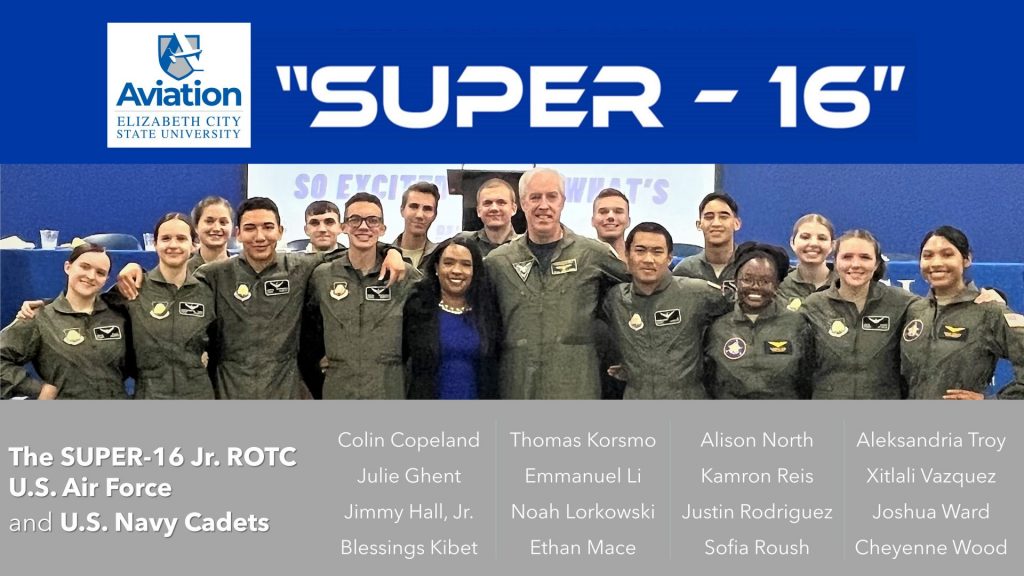 All SUPER-16 cadets arrived on campus May 31, 2022, have flown solo flights and passed the FAA written examination.  In addition, two students received their FAA private pilot license. While the U.S. Air Force and Office of Naval Research provide scholarships to attend the Flight Academy, there is no mandatory service obligation.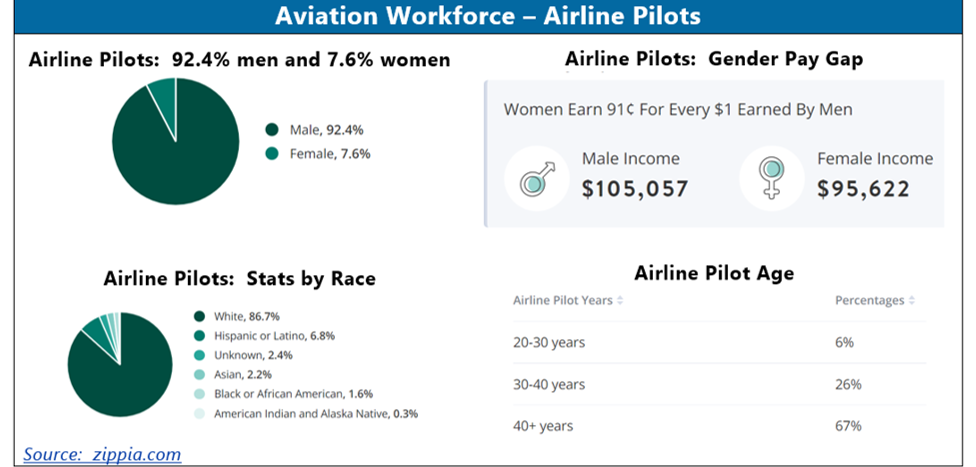 ---