WRVS brings 2016 high school basketball to the airwaves
Posted On December 23, 2015
---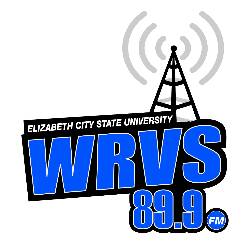 By Kesha Williams
Friday night is hoop night and WRVS FM 89.9 is your radio station for the 2016 high school basketball season.
It's the second season for ECSU's radio station, WRVS, to broadcast live game action and interviews with school officials. Clay Mercer, production director at WRVS FM 89.9, says it a great way to keep abreast of the talent developing right here in our region.
"From January to the end of February we'll broadcast over 10 games, that's regular season action from the Coastal 10 Conference and the Northeastern Coastal Conference. I'm glad we can bring to fans live games. Tune in for games that feature over 9 basketball teams," Mercer said.
"This is great for fans whose work schedule, family obligations or their budget may not allow them to drive to each game and see it live. So we're providing live game action that you can enjoy from the best seat in the house—your house or wherever your radio dial takes you. Fans can also listen online via our university website."
As a former ECSU Viking, Mercer holds fond memories of playing basketball. He knows how much time student athletes devote to the game. He admires the courage young athletes display by keeping an active practice schedule and working hard to maintain suitable grades to qualify for the team. The pre-game show and halftime interviews will allow radio station staff to also bring to fans some news and notes from the schools these athletes represent. Each Friday, the broadcast lasts about two hours and that includes post-game remarks and comments from the night's winning coach. While this broadcast series covers live male games, announcers also provide scores of varsity female games.
Two games of the year, January 15 and February 12, are scheduled to occur in the R. L. Vaughn Center at ECSU. On both occasions, Northeastern High School's Eagles happen to be in action. Last year, the Eagles made it to the third round of the state tournament. Mercer wishes all local student athletes a successful school year. He said fans should thank Biggs Cadillac Buick GMC and R. A. McLean and Associates for making these broadcasts possible.
Click this link for online listening instructions:
http://www.maxpreps.com/tournament/YAVV0rfcEeS-8KA2nzwbTA/l_KFT7iQEeS-8KA2nzwbTA/basketball-winter-14-15/2015-nchsaa-mens-basketball-state-championships-2a.htm
---