WRVS 89.9 FM and 'Around the Town with Hez Brown' Talk Andrew Brown Jr. and the Community's Future
---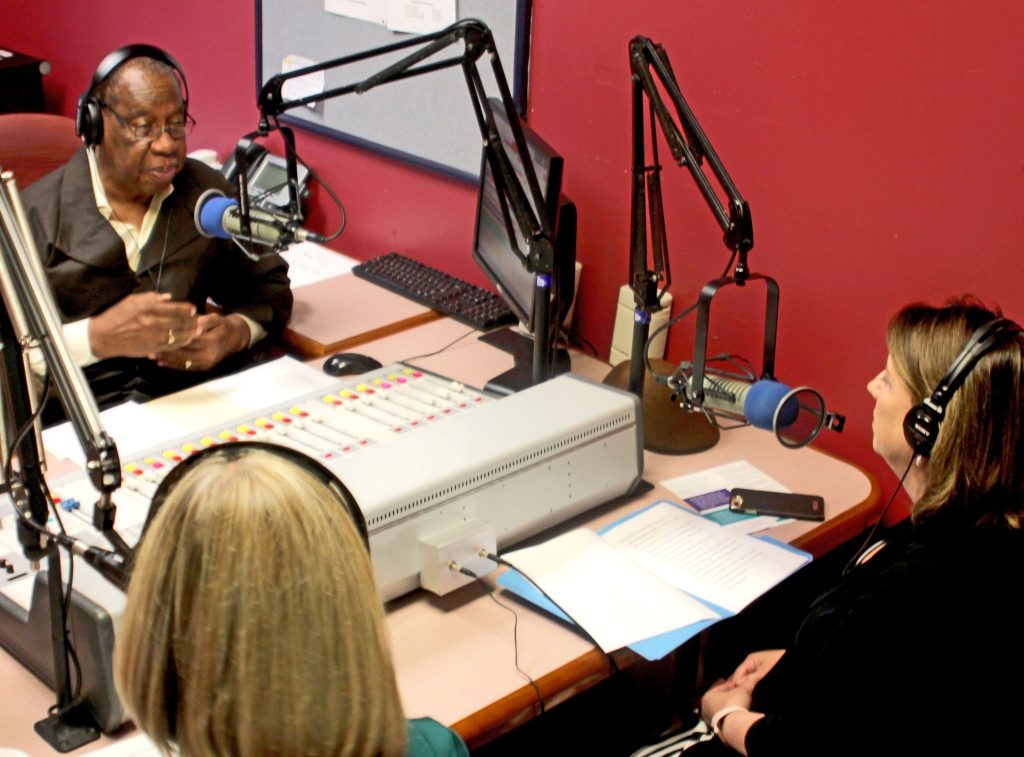 Where does the Elizabeth City community go from here? That's the question Dr. Hezekiah Brown wants to answer when he returns to the air with his show, "Around Town with Hez Brown," on Elizabeth City State University's public radio station WRVS 89.9 FM this month. 
In the wake of the April 21 death of Andrew Brown, Jr., and the subsequent protests, Dr. Brown says it's time to talk about solutions and bringing his show back on the air is a good place to begin that conversation.
His guests will be Elizabeth City's mayor, Bettie Parker, the city manager, Montre Freeman, and the Andrew Brown family attorney, Chantelle Cherry-Lassiter.
Mayor Parker's interview will air Thursday, May 6 at 6 p.m. The interview with Ms. Cherry- Lassiter will air on Thursday, May 13 at 6 p.m. and Montre Freeman will appear with Dr. Brown on Thursday, May 20 at 6 p.m. There is an additional show scheduled for May 27. The guest will be announced at a later date.
All three of Dr. Brown's scheduled guests are ECSU alums. They will all discuss the events of the past two weeks and how Elizabeth City can heal.
"I'm solution oriented," said Dr. Brown, a retired federal mediator. "So where do we go from here?"
Here, at this point, is home, in Elizabeth City, where protestors have been marching and the national media has been reporting each and every day. But after the funeral of Andrew Brown, he says, the community is left with questions about the future.
"There is a lot of stress in the community," he said, adding that it's important to gauge the pulse of Elizabeth City and understand, "what the community perception is" so that people can move forward with solutions for the future.
"We have to see how we can pull this together," said Dr. Brown. "I haven't heard anything about solutions."
But Dr. Brown and members of the Elizabeth City community have been talking about solutions to a racial divide that concerns him and others. Along with members of the clergy, black and white, Dr. Brown and a number of community members had been meeting regularly before the pandemic to discuss the issue and find solutions. It is time for that discussion, he said, to resurface and help the community to heal.
"We still have to live here," said Dr. Brown.
"Around Town with Hez Brown" first aired on WRVS in January 2018. The goal of the show, he said then, is to celebrate the people of this community. Through his civic work, Dr. Brown has had the opportunity to meet a variety of people and as a result, has had a seemingly never-ending list of guests.
His shows, like this month's line-up, feature community members and puts a focus on specific topics. It is his mission, he said, for the show to be a community service.
Like so many things in the spring of 2020, the show went on hiatus as the COVD-19 pandemic sent everyone home. But now, says Dr. Brown, there is work to be done and it's time to get back on the air.
He said at this point there is no set schedule to follow beyond this month's line-pup, but tune into ECSU's public radio station for more information on "Around the Town with Hez Brown" or check online HERE.
Elizabeth City State University's WRVS is a public-supported, National Public Radio (NPR), Public Radio International (PRI), and African-American Public Radio Consortium (AAPRC) affiliate station. The programming is a combination of local and syndicated shows, with much of the local broadcasting and production done by ECSU students.
---