Workshop helps teachers target future space scientists
---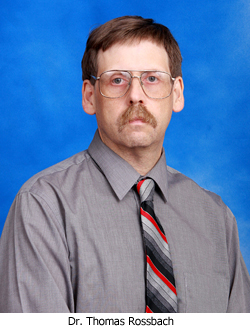 Kesha Williams
June 04, 2013
Dr. Thomas Rossbach is conducting the Geology of Inner Solar System Workshop for ECSU students who are studying to earn bachelor's and master's degrees in education. The students are exploring the geology of the solar system. The goal of the workshop is to introduce them to Earth processes and how the processes relate to NASA's investigation of our solar system and the search for Earth-like exoplanets. The workshop will be used to train the participants and through them encourage prospective students to become the next generation of Earth and space scientists. The workshop, held May 21 – June 6, will allow participants to interpret the geology and geologic history of other rocky planets (Mercury, Venus and Mars) as well as asteroids and meteorites. Participants will engage in hands-on activities to stimulate their interest and ultimately help them motivate students in classrooms to pursue an aerospace career. The participants' names, their home towns and their academic majors follow:
Marisol Denny (Elizabeth City, NC) Elementary Education
Shawn Hardy (Greenville, NC) Elementary Education
Jamella Pittman (Raleigh, NC) Chemistry
Vara Powell (Camden, NC) Secondary Math Education
Lonisha Whidbee (Elizabeth City, NC) Chemistry
The workshop is funded by North Carolina Space Grant, a consortium of academic institutions that have gathered together to promote, develop, and support aeronautics and space-related science, engineering, and technology education and training in North Carolina. Partnering with NASA, industry, non-profit organizations, and state government agencies, NC Space Grant conducts programs that are designed to equip the current and future aero/space workforce in North Carolina.
---