Work Continues at ECSU's University Suites
Posted On January 4, 2019
---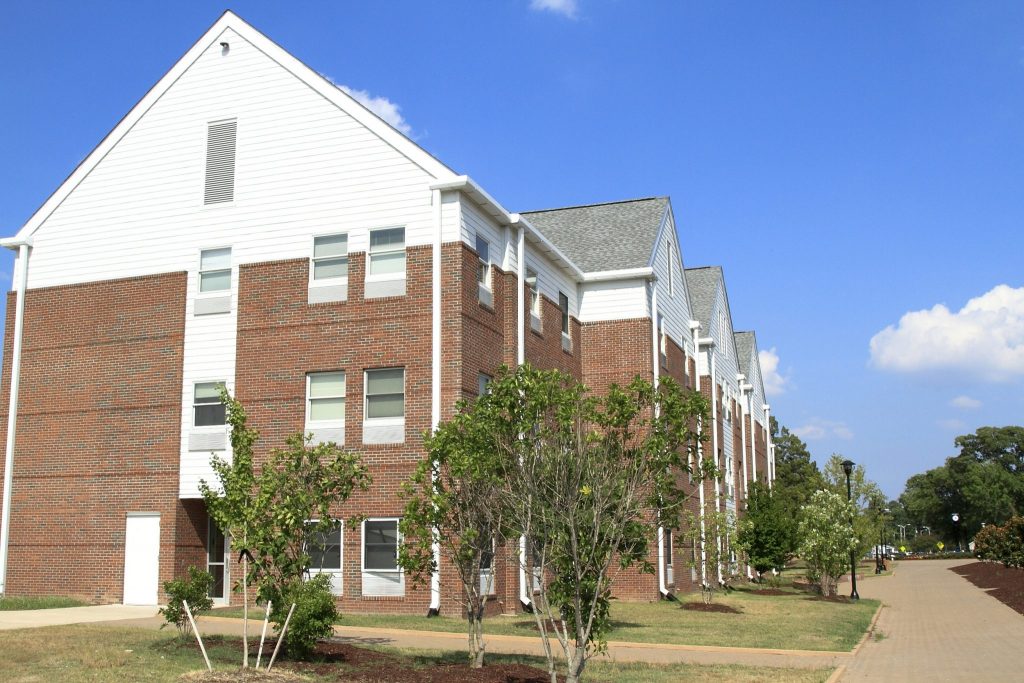 Elizabeth City State continues to address long deferred repairs at University Suites thanks to the funding secured by the $20 million USDA loan. Repairs to building seals and other mechanisms scheduled to be fixed by Jan. 1 have been completed.
To keep this positive momentum, the university will continue to make much needed repairs to the building. After the renovation began in early December, the university was advised that other critical repairs needed to be made to the roof and, in some cases, individual bathroom units. All of which may be contributing factors for water infiltration.
Repairs to individual bathroom units and the roof are symptoms of years of deferred maintenance and inclement weather events, including a recent hurricane, which exacerbated the building's condition. To fully address the roofing and bathroom issues, a minimal number of students will have to be temporarily relocated to alternative housing on and off campus.
Student safety and building satisfaction remains a top priority at ECSU. The university's efforts to continue to correct long deferred building maintenance and repairs ensures direct action is placed on those priorities. While this will place a slight inconvenience on some students, it will ensure that they are happy with the building conditions when they move back into their residence hall.
The University will continue to assist students with their move, and staff will reside at the off-campus location. The university will also continue to provide shuttle services to transport students to and from campus.
---