Wednesday Evenings brings local issues and local figures to airwaves
Posted On September 5, 2011
---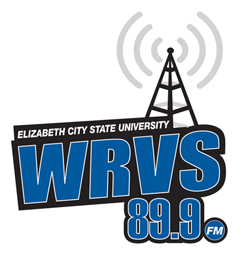 Kesha Williams
September 05, 2011
There's a new local, public affairs show on WRVS FM 89.9 that will keep you informed of local issues. Wednesday Evenings, a fresh, stimulating show will focus on the economy, the environment, the upcoming elections, various health topics from childhood obesity to the AIDS virus. The goal is to bring as many topics of interest to the Elizabeth City/ Albemarle region.
Alexis Comer, an experienced broadcaster will serve as the host of the show. She worked in radio news and public affairs for over 20 years in the Indianapolis, Seattle and Atlanta markets. She's worked in commercial and public radio. Comer has also worked with syndicated programming in numerous markets. Her past posts in broadcasting included news and public affairs director, news and sports anchor, freelance writer producer/host of live news programs and live call-in talk shows, field reporter. Comer has also filed stories to National Public Radio and Pacifica Radio. She studied at Indiana University at Bloomington.
Now, Comer is ready to interview many of the talented and dedicated personalities who make their home in the Albemarle. Many of these experts live in Elizabeth City and many work at Elizabeth City State University.
&quotWe're committed to serving Elizabeth City/Pasquotank County and surrounding areas. Wednesday Evenings is just one of several ways that we at WRVS seek to fulfill that commitment to keep listeners informed while providing a forum for community-based organizations and experts to share information&quot, Comer said. &quotAt the same time, we trust that we are stimulating dialogue and encouraging the exchange of ideas.&quot
---