Washington Monthly Magazine Awards Elizabeth City State University Top National and Regional Rankings for 2021
Posted On August 30, 2021
---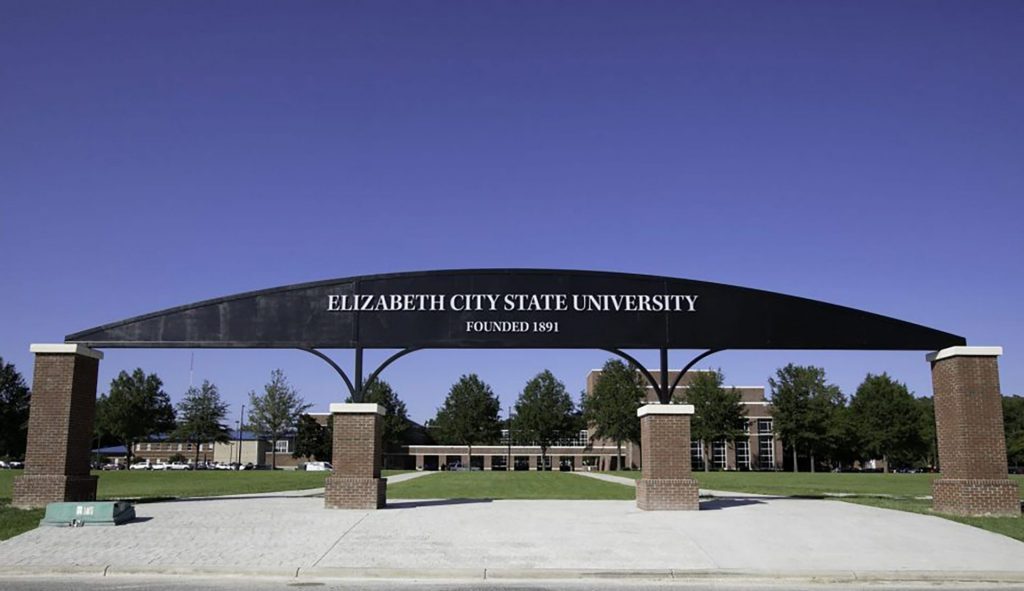 The Washington Monthly's 2021 national college rankings are out, and Elizabeth City State University has made two prestigious lists. The publication's highly-anticipated ranking places ECSU as number 13 for bachelor's degree colleges nationwide, and number 18 as a Best Bang for Your Buck institution in the Southeast.
According to the Washington Monthly, ECSU has been ranked 13th in its national Best Bachelor's Colleges list because, "it enrolls and graduates relatively large numbers of students," and offers an affordable tuition and Pell Grants, making higher education accessible for low-and-moderate income students.
"We rank liberal arts colleges—four-year institutions that award almost exclusively bachelor's degrees and that focus on arts and sciences rather than professional programs—based on their contribution to the public good in three broad categories: social mobility, research, and promoting public service," reads the Washington Monthly website.
Likewise, the Best Bang for the Buck ranking looks at the number of programs offered and the tuition costs, placing ECSU as one of the best, most affordable institutions in the Southeast.
According to the Washington Monthly rankings website, the Best Bang for the Buck listing is calculated by looking at the contribution "to the public good" in three categories: social mobility, research, and providing opportunities for public service. Also, the ranking considers how a university helps "non-wealthy students attain marketable degrees at affordable prices."
"We are incredibly proud to receive these rankings from the Washington Monthly. ECSU is rising, and people are taking note that we are providing access to a high-quality education at an affordable price," said ECSU Chancellor Karrie G. Dixon.
ECSU is a UNC System NC Promise campus, offering in-state students $500 per semester tuition, not including housing, meals, and student fees. The university offers a number of bachelor's degree programs, including its very affordable and prestigious signature aviation program, the only four-year aviation degree program in North Carolina.
In April, ECSU entered into an exclusive partnership with United Airlines Aviate pilot career development training program. Students at the university are able to complete the ECSU aviation degree program with a private and commercial pilot's license and go on to train with United Airlines and join its ranks of commercial airline pilots.
In additional to ECSU's aviation program, the university also offers a drone technology degree. Drone technology and aviation are among the fastest growing job markets in the country.
Elizabeth City State University is a UNC System constituent university in Northeastern North Carolina. ECSU offers 28 bachelor's degrees and four master's degrees and has received numerous top rankings including U.S. News and World Report's Best Colleges for the Regional South, Best Colleges Top 10 Best HBCUs, and the Military Times ranking for Best Bet for Vets.
You can read more about the Washington Monthly's Rankings HERE. 
---