Wanted: Incoming Freshmen to Apply for Chancellor's Academic Scholarship
Posted On November 7, 2018
---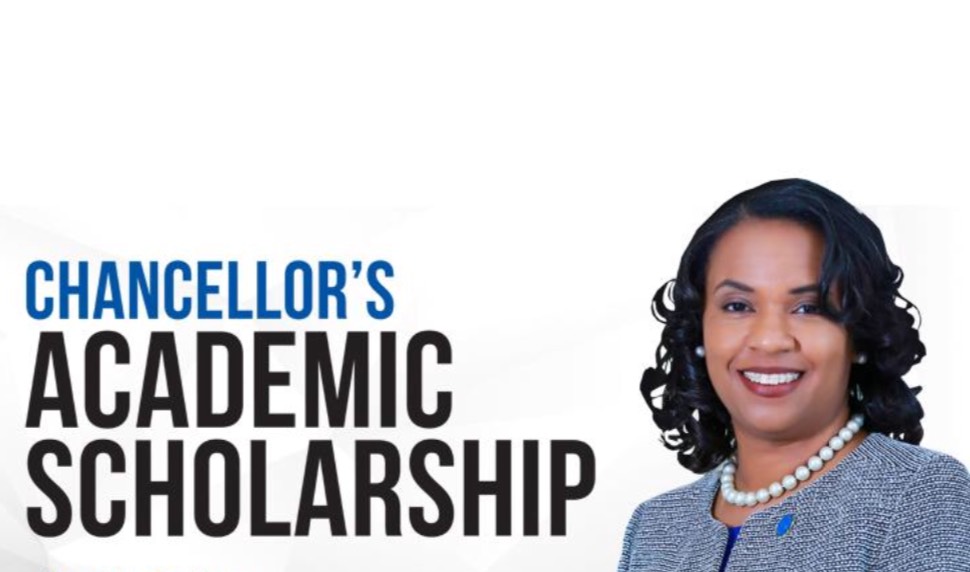 Wanted: future Elizabeth City State University scholars to apply for the Chancellor's Academic Scholarship. Incoming freshmen should apply.
Yes, it's time for incoming freshmen to apply for the Chancellor's Academic Scholarship and that means, based upon the merits of the applicants, five students could be awarded a fully funded, four-year scholarship. The scholarship covers full tuition, student fees, university housing, meals, and textbooks.
The scholarship was developed to provide this opportunity to students who are exceptional scholars, versatile, and well-rounded people. The recipients of this award will represent the core values of ECSU through their commitment to excellence, accountability, diversity, and the ECSU motto: "To Live is to Learn."
For those students who are awarded this scholarship, an annual renewal is contingent on maintaining a 3.5 cumulative GPA, enrolling full time each semester and earn a minimum of 30 credit hours for each academic year, and maintaining a membership and active participation in the ECSU Honors Program.
Candidates for the Chancellor's Academic Scholarship will respond to application questions, along with a standard application for freshman admission. To be eligible for this scholarship, applicants must meet the following criteria:
Be a competitive application for admission as a freshman in the fall semester, enrolling into a baccalaureate program at ECSU;
Be on course to graduate high school in the spring semester prior to college admission;
Be a United States citizen or permanent resident;
Have a minimum of 3.5 or higher unweighted cumulative GPA;
Have a minimum score of 1260 SAT, or 26 ACT.
For the 2018 fall semester, three graduates from Virginia were named recipients of the Chancellor's Academic Scholarship:
Kendall Brown, a business administration major, is from Norfolk, Virginia and a graduate of Norview High School. Brown comes to ECSU with a GPA of 3.5067 and an SAT score of 1280.
Adonis Hyman, who has not declared his major, comes from Chesapeake, Virginia and is a graduate of Oscar F. Smith High School. Hyman comes to ECSU with a 4.28 GPA and a 1310 SAT score.
Ja'Vonya Trotter, a biology major, comes from Portsmouth, Virginia and is a graduate of I.C. Norcom High School. Trotter comes to ECSU with a 3.44 GPA and a 1280 SAT score.
---