Visual and Performing Arts Chair Dr. Christopher Palestrant Performs with Virginia Symphony Orchestra
Posted On September 11, 2019
---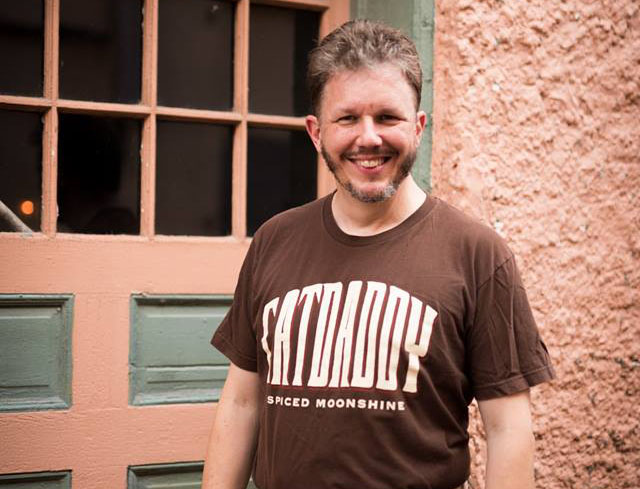 Elizabeth City State University's chair of the Department of Visual and Performing Arts, Dr. Christopher Palestrant, is out in the community keeping the music alive as he performs with the Virginia Symphony Orchestra this month.
Dr. Palestrant will perform twice with the orchestra, singing and narrating during performances in the Hampton Roads area.
"I am singing as a core member of the Virginia Symphony Orchestra Chorus for the Sept. 15 concert, in Ravel's 'Daphnis and Chloe' suites," said Dr. Palestrant. "More significantly, I am the storyteller, featured as the narrator and vocal soloist throughout 'Once Upon a Symphony,' a concert on Sept. 22."
Dr. Palestrant said the Sept. 22 program includes several stories performed with full orchestra, for family audiences. He says he's excited about the performances and about being an ECSU faculty member, representing the university as an artist.
"Always exciting to have our ECSU faculty doing prominent work in the community," he said.
When he's not teaching at ECSU, Dr. Palestrant is known as an enthusiastic performer throughout the region. Along with ECSU graduate Adam Nixon, he created the Uphill Blues Band, an award-winning group, popular with music fans throughout the region. An accomplished composer, Dr. Palestrant's works and arrangements have been performed from New York City to the Kennedy Center in Washington, D.C and throughout the United States by ensembles including the Santa Fe Desert Chorale, the Smoky Mountain Brass Quintet and the Albemarle Symphony Orchestra.
He is the recipient of the Third Biennial Michael Hennagin Prize, a prizewinner in the Turner Classic Movies Young Film Composers' Competition and the Randolph S. Rothschild prize in composition. His music and writings have been selected for presentation for the College Music Society national conferences, the Society for Ethnomusicology and the Intercollegiate Music Association.
Dr. Palestrant's compositions include the orchestral works "The Wind in His Mane," "Caligula," and "Festival Hebridean." His work also includes numerous chamber pieces, choral music and one-act operas.
---