Virtual Town Hall Meeting Puts Focus on Return to Campus
---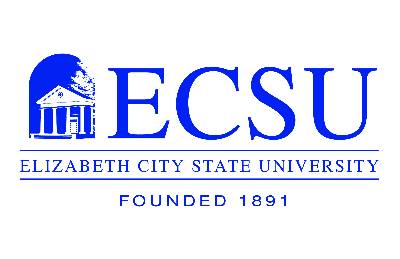 Elizabeth City State University is hosting a virtual town hall meeting with College of The Albemarle, Mid-Atlantic Christian University and the City of Elizabeth City, "Returning to Elizabeth City," Tuesday, July 21. The meeting will include important information about students returning to all three campuses.
"We are excited about having the three institutions of higher education come together with the City of Elizabeth City to provide updates and share critical information about returning to our campuses and to Elizabeth City," said ECSU Chancellor Karrie G. Dixon. "This town hall event is for employees, students and families from all three institutions of higher education as well as interested community members."
Chancellor Dixon, COA President Jack Bagwell, and MACU Vice President for Student Life Jay Banks, will each offer updates on plans to return to campus, as well as what preparations are being made to accommodate students, faculty and staff during the pandemic.
"Today we are operating in an environment that is fluid and changing by the day," said Pres. Bagwell. "Even so, COA is putting the safety of our students, faculty, staff, and our communities at the forefront of our plans. It is vital to our community that the three higher education institutions come together to serve our community with one voice and collectively determine how to best complement one another in our practices as we navigate this unprecedented new norm in which we find ourselves."
"Since March when we migrated our students to online education, we have longed for their return to campus. We believe the best learning environment is in the classroom sitting alongside their peers, studying in the library and sharing community life in our dorms and cafeteria," said MACU President John Maurice. "We are taking precautions to ensure that our campus is properly cleaned and disinfected, that masks are available for students and faculty, and that physical distancing adhere to recommended guidelines and standards. The safety of our students, staff and faculty is first priority as we fulfill our mission of transforming ordinary people into extraordinary Christian leaders."
Also participating in the town hall meeting will be Elizabeth City's mayor, Bettie Parker, and Elizabeth City Chief of Police Eddie Buffaloe. Mayor Parker will discuss any city-related updates and expectations, while Chief Buffaloe will offer an overview of safety and security for students.
Students from each institution will have an opportunity to submit questions prior to the town hall meeting. Chancellor Dixon will moderate the question and answer period.
The July 21 town hall meeting happens from 4:30 to 6 p.m. You can view the meeting HERE.
---