Vikings to Host Second Annual Roast and Toast Event
Posted On August 30, 2018
---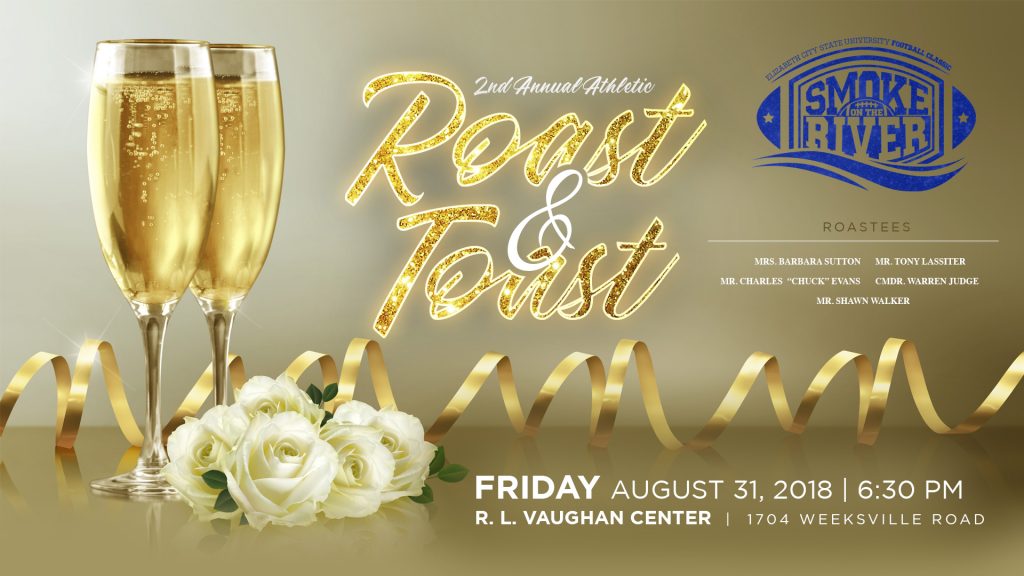 The Elizabeth City State University Department of Athletics is set to host its second annual "Smoke on the River" Roast & Toast event Friday at 6:30 p.m. in the R. L. Vaughan Center.  Tickets are only $45 for the evening.
The event features an evening of excitement with five of ECSU's proud supporters being roasted & toasted: Mr. Charles "Chuck" Evans; Commander Warren Judge; Mr. Tony Lassiter; Mrs. Barbara Sutton; and Mr. Shawn Walker. Dinner will be served with a live band in attendance. The attire for the evening is ALL White.
People who purchase a Roast & Toast event ticket will be gifted a game day ticket to the "Smoke on the River" First Responders' game on Saturday and given a tailgate meal at the game.
Follow Elizabeth City State Athletics via its official website at: www.ecsuvikings.com to get pre and post-game stories and updates. Like us on Facebook at: ECSU Athletics and follow us on twitter at: @ECSUVikings
---