Viking Profile: Quentin Williams
---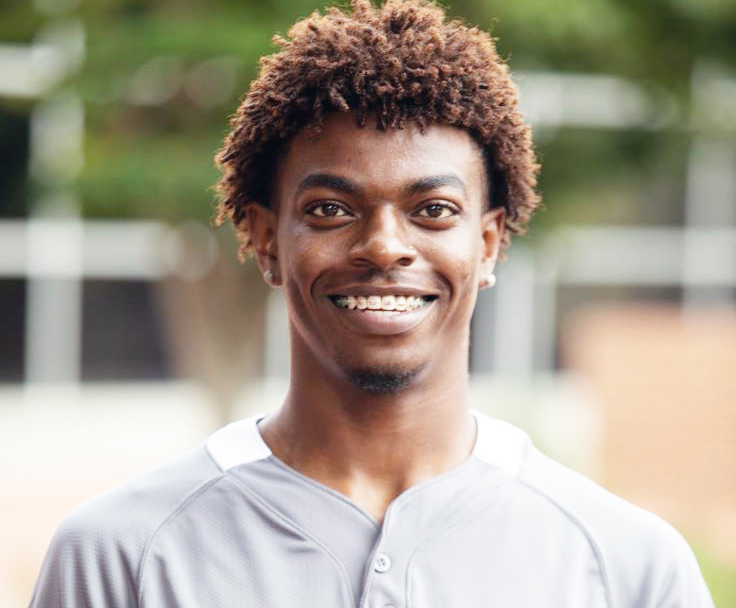 The smile on Quentin Williams's face says it all. He loves Elizabeth City State University and he loves being a Viking. A junior, Williams is the president of the Campus Activity Board and a Viking Voyage leader.
"As an ECSU student, I've learned so much since I touched this campus," said the Durham native. "From learning to believe in my dreams, to interpersonal skills, I've just all-around learned to be a better version of myself."
A Criminal Justice major, Williams says one of the activities that has made a difference is the Campus Activity Board, or CAB. As president of CAB, he is working with fellow students to promote campus life outside of the classroom, and that has made a world of difference during his time as a Viking.
"The Campus Activity Board has provided me with a network that I will be able to use for life," he said. "They saw purpose where I saw potential."
Since becoming a Viking, Williams has been heavily involved in campus life. He is a member of the Phi Beta Sigma Fraternity, Inc., a member of the Student Conduct Board, sings gospel, is a member of the Modeling Troupe, and is a Viking Voyage Leader.
Some of the activities that make a difference in Williams's campus life are campus clean up, "Because I enjoyed the service of partnering with other organizations to do something productive"; Campus Pride Day: "It was amazing having the support of my peers and the Viking family on a subject that matters to a lot of individuals on our campus"; and the "3:30 breaks" because it "gives the students something to do and these are fun as well!"
Williams says that, like any university campus, there are going to be downs. But the downs, he says, "don't compare to the ups" he's experienced at ECSU.
"I've become a different person, a better person," said Williams. "I met people and I made lifelong connections. I've earned amazing leadership roles. It's been amazing."
Williams says he loves helping people. His experience on campus serving his fellow Vikings is an example of what service at ECSU looks like, and what can be accomplished by becoming actively involved in campus life.
He plans to continue serving others after graduation, perhaps working with juveniles, he says. As to his firm plans upon graduation, he says, "Whatever God has in store for me!"
For more of Quentin Williams's Viking Profile, go HERE.
---