Viking Profile: Joshua Cox
Posted On August 12, 2020
---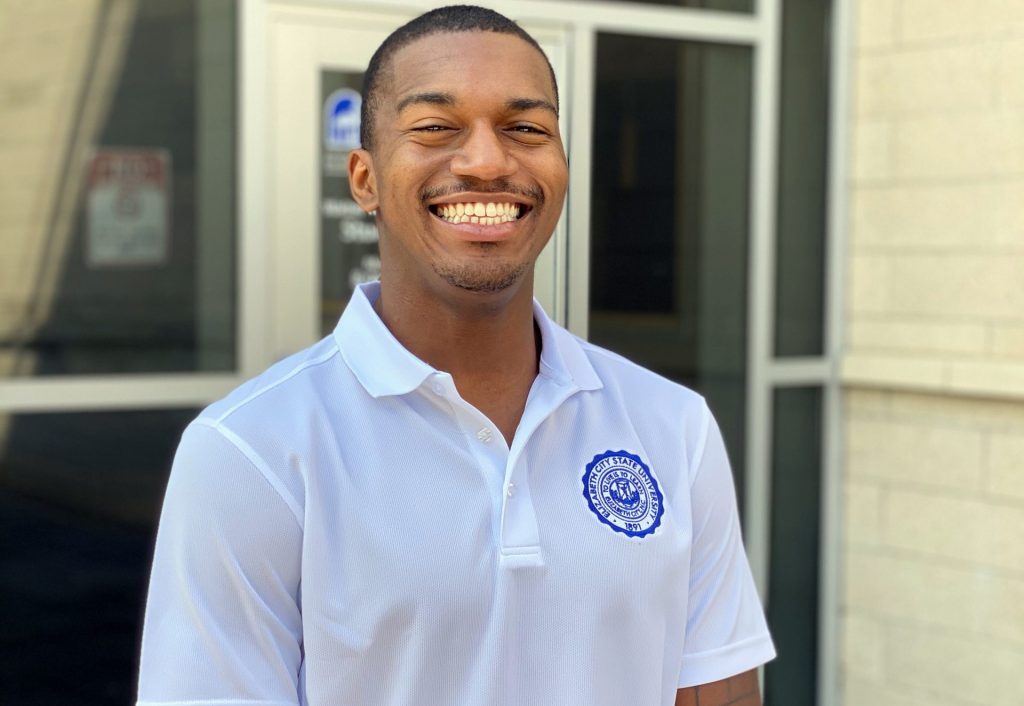 When students talk about their experience at Elizabeth City State University, one of the most common descriptors is "family." To be a Viking, students say, is to be a member of a big family, and junior Joshua Cox says he is proud to be a member.
"It is one, big, happy family and there isn't a family like an ECSU family," says Mr. Cox.
Joshua Cox is a biology major from Fayetteville, North Carolina. He says associate vice chancellor for student affairs, Kevin Wade, and his cousin, encouraged him to take a look at ECSU as an option for college. Mr. Cox says, however, the location of the university seemed remote and he wasn't sure until he paid the campus a visit. 
"I realized that it was the school for me by seeing how the school welcomed me with open arms and made sure I was good in all aspects, and seeing how administration, and also professors, cared for their students," he said.
The faculty, says Mr. Cox, has been very supportive and very involved in his growth at ECSU. It is, however, Mr. Wade that has made a big difference for him.
"Not only does Mr. Wade take his time to help others, but he shows amazing leadership that makes students gravitate to him because of his high standards and how he carries himself," said Mr. Cox.
While Mr. Cox is working toward his degree in biology with an eye on one day pursuing his dream job of being a pediatrician, he also knows the value of participating in campus life. He says he has enjoyed the events organized by the student Campus Activity Board, and he has also benefited from participating in community service projects.
"I have enjoyed Homecoming and Viking Fest because it's just amazing to see the alumni come back with stories of how school was back in their day, and just pour out wisdom and give ideas on how to maneuver when you graduate," he said.
Both events, says Mr. Cox, play a critical role in his college experience. Participating in campus life makes a difference in the overall college experience.
"I would recommend that underclassmen go to a lot of events," he said. "If you're interactive, you can build a nice brand for yourself. Community service and applying for positions on campus can really make your experience fun."
After he graduates, Mr. Cox hopes to join the military and pursue graduate degrees. He hopes to continue his graduate education at an HBCU.
---