Viking Profile: Arielle Beamon Was Born to Be a Viking
---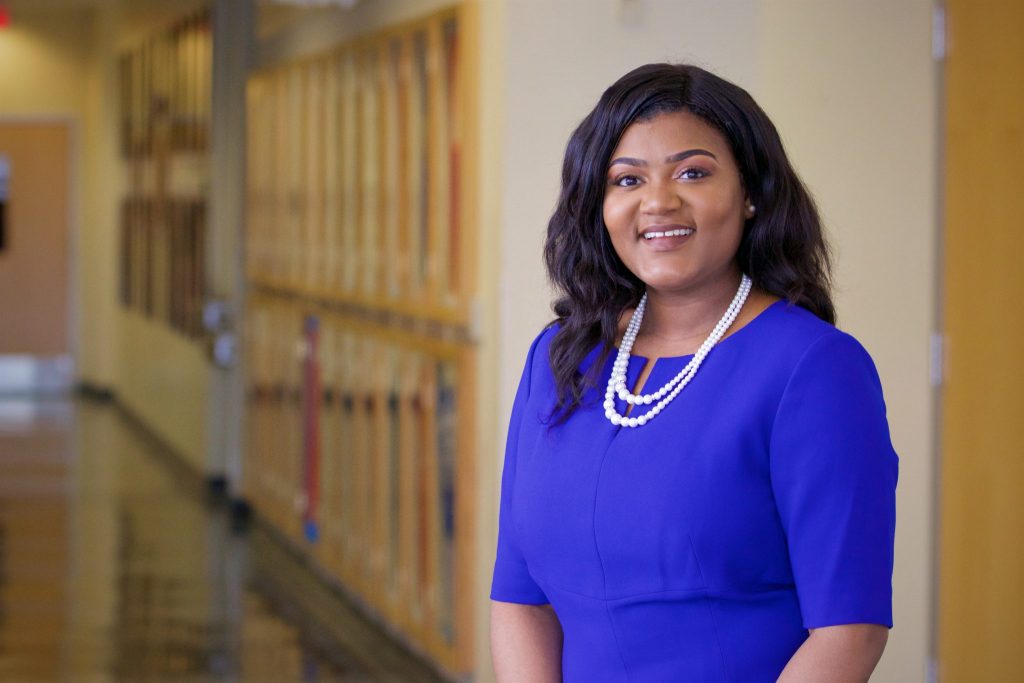 Arielle Beamon is a Viking legacy, and an example of Viking Pride. The 2017-18 Miss Elizabeth City State University was practically groomed to be a part of this university family.
"As long as I can remember Elizabeth City State University has been a part of my life," said Beamon. "Because of living so close to the university, and having parents as alums, I was introduced to the campus at an early age and attended events as if I was already a student while in middle and high school."
Beamon, who will graduate with a degree in psychology in May, says the idea of attending another university was never an option. She knew, she says, from an early age that ECSU would be the place where she would take that next step after high school.
"I have always felt that if Elizabeth City State University molded my parents into successful citizens it would certainly be able to mold me as an individual," said Beamon.
Beamon says that her experience at ECSU has allowed her to mature into an adult and helped her learn a great deal about herself. Her experience as the 83rd Miss ECSU, and one of the 2018 HBCU EBONY Queens has been a highlight of her time at ECSU, and helped her to build life-long friendships, "that will always be close to my heart."
To rising freshmen, Beamon says that your experience as a Viking is what you make of it.
"Enjoy this time in your life, study hard, be involved in student activities and have a plan from beginning to end," she said.
After graduation, Beamon says she will take a semester off to relax before heading to graduate school. Her career goal is to become an elementary school guidance counselor.
Major: Psychology
Classification: Senior
Hometown: Elizabeth City, North Carolina
Hobbies/Interests: Visiting our local SPCA, on-line shopping and spending time with family and friends.
Dream Job: Veterinarian
Campus Events You Enjoyed Participating In and The Reason(s): For me it would certainly be my Coronation for Miss Elizabeth City State University. Also, any campus event that involved student participation was enjoyment for me. I am a people person so I really enjoy being around my peers. And yes, let's not forget our Spades Tournaments and "Chicken Wednesday!"
Your words to live by: Be careful how you treat people because you never know who you will need in life.
Favorite place on campus: Student Center
Professors who have influenced you and why: Mrs. Dana Poole in the Division of General Studies. She is just an amazing person inside and out. She is always there for her students whether it is school related or with personal issues. She has been my sounding board through the good and bad times and no matter how busy her schedule was she always made time for me. I will never forget her for being so instrumental during my enrollment at Elizabeth City State University.
Advice for younger students:  Just because your parents are not always around you continue to be on your best behavior because – someone is always watching you.
---