Viking Honors Students Compete at National Conference
Posted On November 17, 2016
---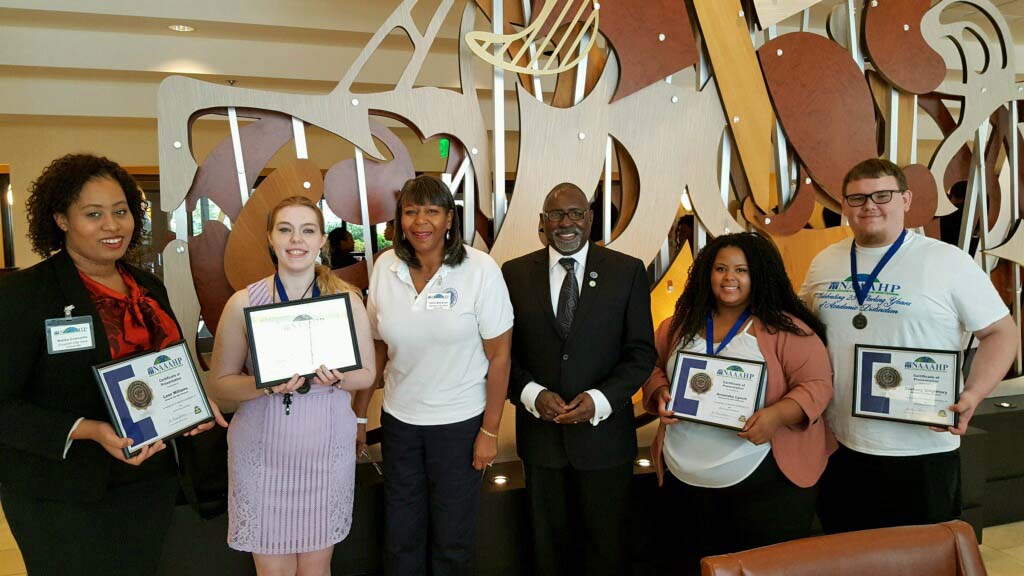 Students with the Elizabeth City State University Honors Program came away with the "Best Affirmative Research" award earlier this month when they competed in the National Association of African American Honors Program (NAAAHP) conference in Nashville, Tennessee.
According to Dr. Kenneth E. Jones, director of the ECSU Honors Program, students presented scholarly research and competed in debate during the conference.
"We competed very well against some major schools," said Jones.
According to Jones, Dr. Velma Blackmon spent weeks preparing the team for the competition.
"Next year we will win the whole thing," said Jones.
Participating students were Zachary Singletary, Brittany Peden, Anneisha Lynch, and Malika Cromartie. Jones said Singletary and Lynch presented scholarly research while Cromartie ran for Miss NAAAHP.
Students Jerome Jorman, Thomas Johnson, Rachel Lowe, Corey Duhon, Zachary Singletary, Brittany Peden, Malika Cromartie, and Anneisha Lynch scored high in the Power Searches competition. As a result, they were invited to the Honda Campus All Star Challenge.
The first rounds of the 2017 Honda Campus All Star Challenge Tournament will happen at Virginia Union University on Feb. 4.
Jones was also elected to the position of parliamentarian and now holds a seat on the executive board of the NAAAHP.
---