Viking Fall 2020 Athletics and CIAA Season Suspended Due to COVID-19 Safety Concerns
---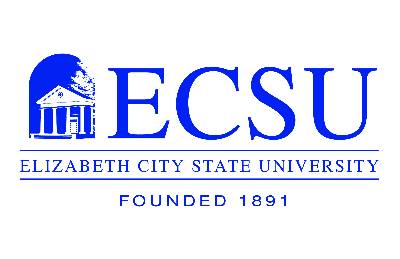 Elizabeth City State University 2020 fall athletics have been suspended in cooperation with a decision announced by the Central Intercollegiate Athletic Association (CIAA) on Thursday, July 9, due to safety concerns surrounding COVID-19. ECSU Chancellor Karrie G. Dixon said safety is the university's number one priority, but she also remains optimistic that the Viking spirit will persist.
"This was a difficult decision for the CIAA and was made with the health, safety and well-being of our student athletes and administrators as the number one priority," said Chancellor Dixon. "When ECSU athletics resumes, I know our students, employees, alumni and fans will be there to support our Mighty Vikings."
While athletic activities have been put on hold, the future of associated fall student activities are being discussed, according to ECSU's associate vice chancellor for student affairs, Kevin Wade.
"As we continue to monitor the ever-changing status of COVID-19, the Division of Student Affairs remains committed to the holistic development of our students," said Mr. Wade. "Currently, staff members are developing a plan that will provide intentional and impactful engagement programming to be delivered in-person, hybrid and virtual for fall 2020. Additionally, the Student Government Association and Campus Activities Board are playing a vital role in the development of this plan to ensure student advocacy and representation."
According to the press release issued by the CIAA July 9, the organization's board of directors worked with the Athletic Directors Association (ADA) to conclude that suspending fall athletic competitions was the right decision due to safety concerns related to COVID-19.
"The decision is informed by the reality that several CIAA member schools are located in states experiencing dramatic increases in new COVID-19 cases. This recent rise in cases has led to a pause in phased reopening plans in many of these states, resulting in uncertainty as to whether students will return to campus this fall at several CIAA member institutions," states the press release.
ECSU athletic director, George Bright, said while it was a difficult decision, he also believes it is the right decision.
"Like the CIAA, the safety, health and well-being of our student athletes, coaches, staff and ECSU stakeholders is our number one priority," said Mr. Bright. "We are committed to ensuring our Viking student athletes have a positive experience with a continued focus on their physical and mental wellbeing. It indeed was a difficult decision, but it was the right decision."
At the recommendation of the CIAA ADA, with approval from the Board of Directors, the conference will explore the possibility of a modified schedule of competition for football and volleyball as well as men's and women's cross country during the spring of 2021.
If a move to the spring is adopted, revised game and practice schedules will be established along with the process of determining conference champions for these respective sports. A time frame on this decision has yet to be determined.
The CIAA has also stated that student-athlete scholarships for the fall 2020 semester will be honored.
Currently, ECSU is planning on a return to campus on Aug. 11. Preparation and precautions are being taken for the safety and well-being of students, faculty, and staff.
---