Undergraduate Research Week Highlights Creativity and Learning
---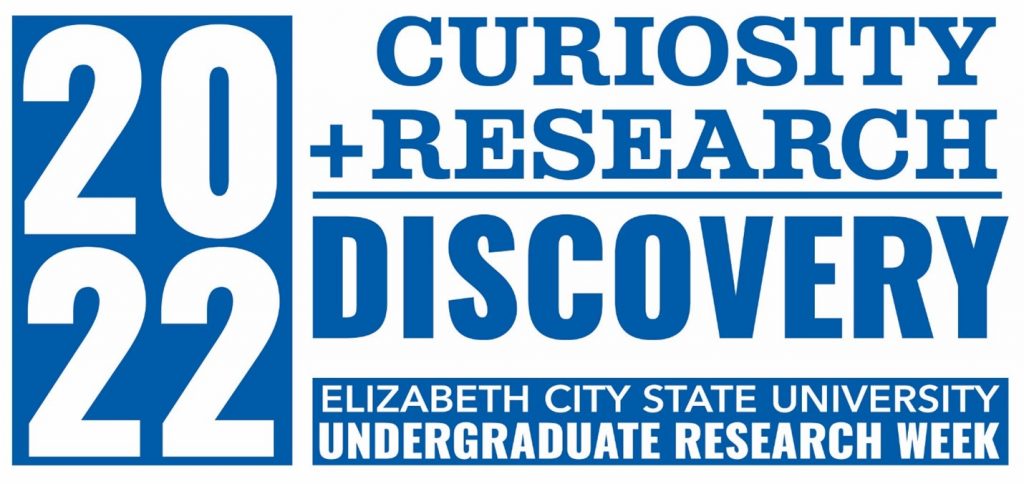 ECSU will celebrate undergraduate research April 4-8, 2022. The week-long event delves deeper into a variety of disciplines including business, economics, education, fine arts, kinesiology, public health, STEM and the humanities. More than 50 students will present their projects this year.
"While students have an opportunity to present their research and practice their public speaking skills, other members of campus learn more about and engage in a host of interesting topics," said Dr. Margaret Young, Director of Undergraduate Research and event Chair. "Undergraduate research enhances students' oral, technical, analytical and writing skills, while preparing them for their future careers."
View the full schedule online which includes a theme and special sessions each day.
Monday, April 4: Education / Social Sciences
Tuesday, April 5: Science, Technology, Engineering and Math (STEM)
Wednesday, April 6: Business, Economics, Kinesiology, and Public Health
Thursday, April 7: Fine Arts and Humanities
Friday, April 8: University Day – Undergraduates Poster
Thank you to the members of the ECSU Research Week Committee!
Dr. Margaret Young, Chair – Director of Undergraduate Research
Dr. Latasha Wade, Co-Chair – Associate Vice Chancellor of Academic Affairs
Dr. A. Victor Adedeji – Natural Sciences
Dr. Jennifer Brown – Health & Human Studies
Ms. Shatoya Covert – Mathematics, Computer Science & Engineering Technology
Dr. Tina Craddock – Social Sciences
Dr. Malcom Dcosta – Mathematics, Computer Science & Engineering Technology
Ms. Annemarie Delgado – Sponsored Programs
Dr. James Goar – English & Digital Media
Dr. Tim Goodale – Basnight Endowed Distinguished Scholar
Dr. Colby Hunter – Natural Sciences
Dr. Bijandra Kumar – Mathematics, Computer Science & Engineering Technology
Dr. Andre Stevenson – Health & Human Studies
Dr. John Stiles – Music & Visual Arts
Mr. Elton Stone – Aviation & Emergency Management
Dr. Kungpo Tao – Business, Accounting & Sport Management
Dr. Jingbin Wang – Social Sciences
---