UNC Board of Governors Approves ECSU BS in Sustainability Degree Program
---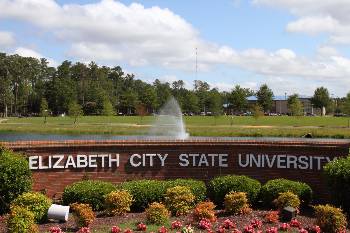 Elizabeth City State University is looking to the future with a new Bachelor's of Science in Sustainability Studies program. Planned for a fall 2020 launch, the new degree program will prepare students for pursuing careers in the emerging green job market.
According to Dr. Kuldeep Rawat, ECSU dean of the Area of Science, Technology and Mathematics, the new program has been approved by the University of North Carolina System Board of Governors. Pending review and approval of the university accrediting agency SACSCOC and the U.S. Department of Education, the program will provide broad interdisciplinary knowledge and skills that are required to address the inherent collaboration between environmental, human, and technological systems that affect sustainability-related problems in the world today.
"Students will utilize real-world problems as case studies to solve and design solutions," said Dr. Rawat.
The new program curriculum includes courses in biology, chemistry, ecology, physics, entrepreneurship, communications, technology, health, and psychology. It will consist of 35 general education credits, 54 core credits, nine free elective credits, and 22 concentration elective credits, according to Dr. Rawat.
"Existing courses at ECSU will be utilized," said ECSU Provost Farrah Ward. "Only four new courses need to be developed."
The new courses include Sustainability 100: Intro to Sustainability, Sustainability 200: Global Solutions for Sustainability, Sustainability 300: Ecology of Sustainability, and Sustainability 400: Sustainability Project Management.
The goal of this new program is to prepare students for pursuing successful careers in the emerging green job market, as well as provide a strong basis for life-long learning through professional experiences and advanced studies.
According to the U.S. Bureau of Labor Statistics, green job careers are expanding into a number of areas and include areas of specialty such as solar and wind energy, green marketing, environmental sciences, agriculture, environmental law and more.
The bureau's outlook for green job growth from 2016 to 2026 is 10 to14 percent.
---