U.S. Rep. Mark Walker is ECSU 169th Commencement Speaker
Posted On November 7, 2019
---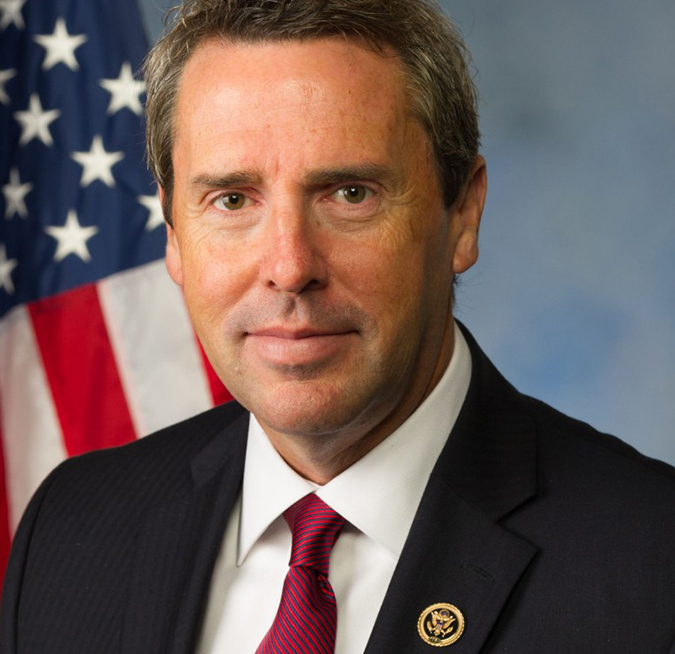 On Saturday, Dec. 14, at 10 a.m., Elizabeth City State University will hold its 169th commencement ceremony inside the Mickey L. Burnim Fine Arts Center.
This year's commencement speaker will be North Carolina congressman from the sixth district, Rep. Mark Walker.
Rep. Walker has served North Carolina in Washington D.C. since 2015. He currently serves as the vice chairman of the House Republican Conference, Congressional Caucus on Education Innovation and Opportunity, Congressional General Aviation Caucus, the Bipartisan Congressional Historically Black Colleges and Universities Caucus and is the top Republican on the Subcommittee on Intelligence and Counterterrorism.
A resident of Winston-Salem, Rep. Walker is a graduate of Piedmont International University. He has worked in financed management for Flow Automotive and is the former pastor for Calvary Baptist Church in Winston-Salem.
He is married to nurse practitioner and flight trauma specialist, Kelly Sears. The couple have three children.
Tickets will be required to attend the ECSU commencement. The ceremony will be broadcast live on WRVS FM 89.9, and live streamed online.
The week leading up to commencement includes the following events:
ROTC Commissioning Ceremony
Friday, Dec. 13, 2019, at 10 a.m.
Mickey L. Burnim Fine Arts Center
Fall Commencement Rehearsal
Friday, Dec. 13 at 1 p.m.
Mickey L. Burnim Fine Arts Center
Note: It is mandatory that all candidates for graduation attend commencement rehearsal at 1 p.m., with cap and gown.
Chancellor's Reception for Graduates and Family
Friday, Dec. 13 at 6 p.m.
K.E. White Center
---