Two-Time Super Bowl Champ Tyrone Poole is 2019 Spring Commencement Speaker
---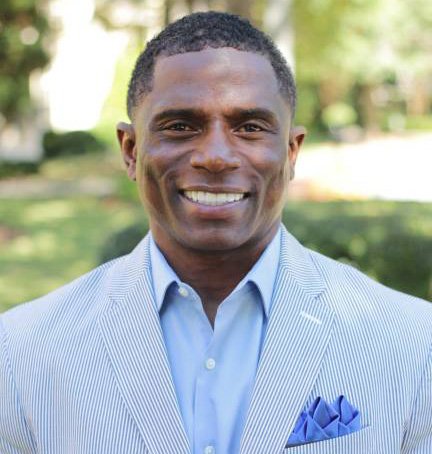 Saturday, May 11 is the big day. It's the day that the Elizabeth City State University Class of 2019 will walk the stage, receiving diplomas and honors for all their hard work.
At 9 a.m., inside the R.L. Vaughan Center, Vikings and their families will fill the seats and bleachers as ECSU officials take the stage to conduct the 168th commencement ceremony. This year's commencement speaker will be two-time Super Bowl champion Tyrone Poole.
Poole is a former pro-football player, an author, public speaker, inventor, entrepreneur and "fitness evangelist." He is a graduate of a small HBCU, Fort Valley State University, located in Fort Valley, Georgia.
While attending Fort Valley, Poole was a four-year starter. He was one of two athletes from his university to receive All-American status in two sports, football and track.
His prowess on the gridiron drew the attention of professional football and was a first-round draftee, picked up by the Carolina Panthers. He was the first defensive back to be picked during the 1995 NFL draft.
He went on to play for 14 years and picked up his two Super Bowl championships with the New England Patriots.
These days Poole's full life includes hosting the "Ultimate Success Life Skills Seminars" for underserved youth, to working with The Disability Channel to offer "virtual walk" fundraisers. His philanthropic work also includes funding academic scholarships and underwriting fees for football camps.
Poole is also the author of "Ultimate Success in the Game of Life," and the inventor of the "T38 Multi-Training Sled."
The commencement address can be heard live on WRVS-FM, 89.9 and
online at www.ecsu.edu/wrvs.
---