Two commissioned officers May 13
---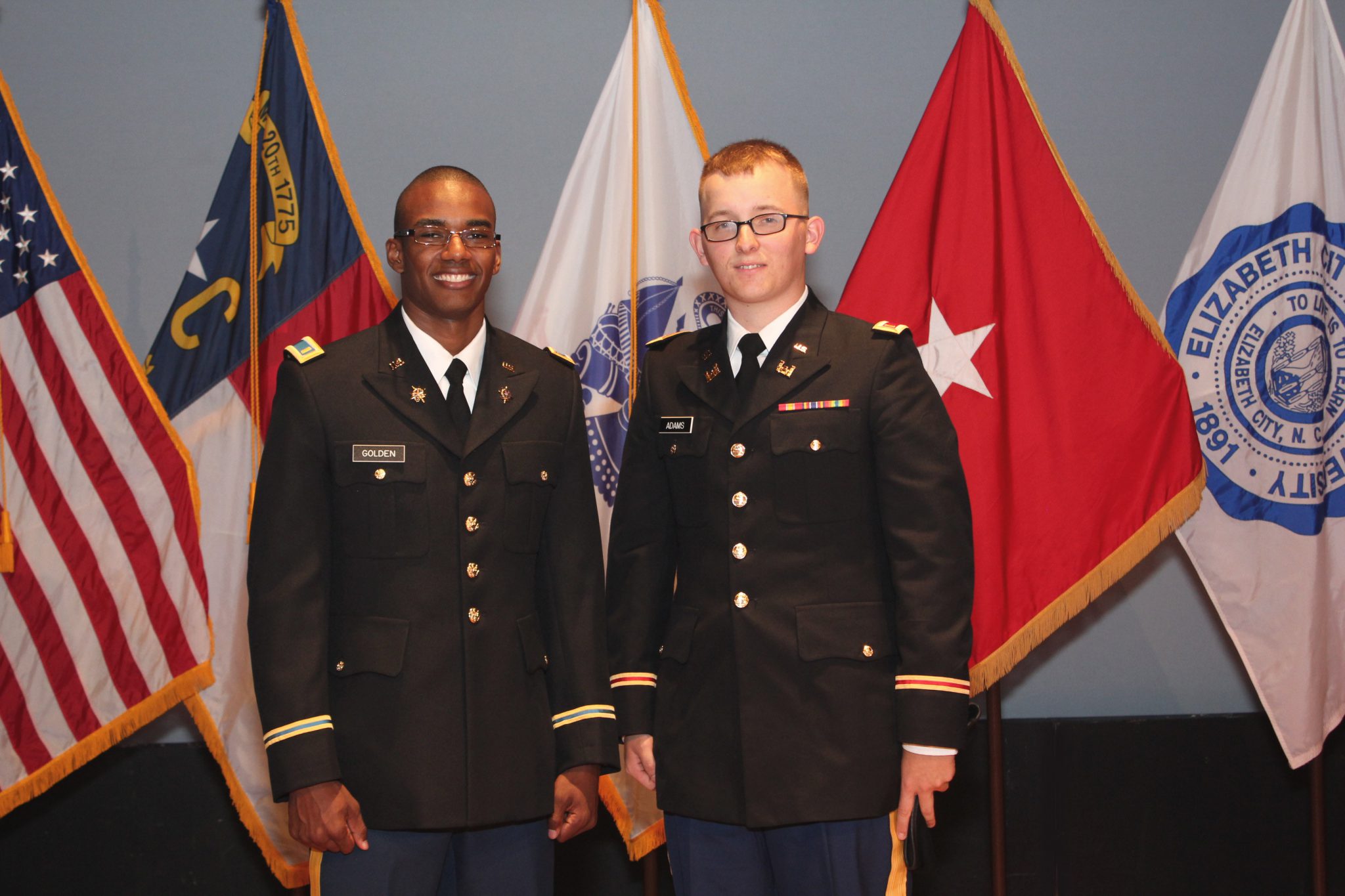 By Kesha Williams
The Military Science Department announces the commissioning of two student cadets as officers, 2nd Lt. Derrick Golden, Jr., of Fayetteville, N.C., and Jeremy Adams of Hertford, N.C.
Golden, who majored in pharmaceutical science, will enter the U.S. Army. Adams, who majored in industrial technology, will enter the North Carolina National Guard. The two, who were commissioned during a May 13 ceremony, repeated their oath of office during the university's 162nd Commencement Ceremony at Roebuck Stadium on May 14.
The Department of Military Science and United States Army Reserve Officers Training Corps (ROTC) at Elizabeth City State University prepares students to serve as officers and to have careers of service and success in the United States Army, Army Reserves and Army National Guard.
Officers are the leaders of the Army during every aspect of a mission and are trained to make decisions quickly focusing on mission success. Officers lead from the front and adjust to environments that are always changing. To be an officer is to be respected as a Soldier, an inspiring leader and a servant of the nation. The commanding officer is Lt. Col. Edward Gawlik III.
---