Tidewater Winds Ensemble Performs Original Composition by ECSU Music Professor Dr. Christopher Palestrant
---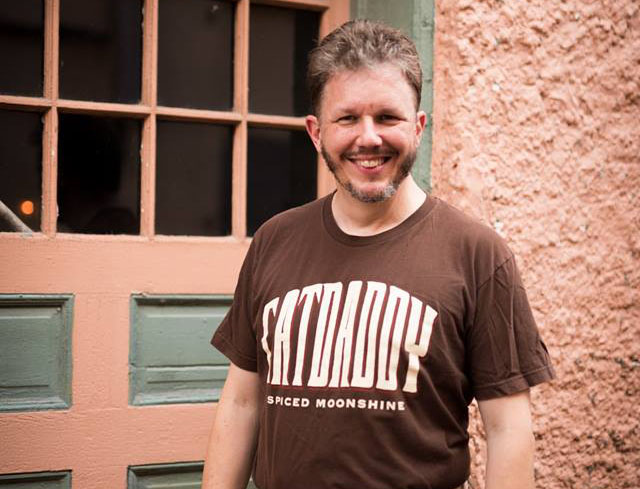 For many, Elizabeth City State University music professor, Dr. Christopher Palestrant, is known for his many performances and original compositions. An accomplished musician, Dr. Palestrant is doing it again with the debut of his latest composition, "The Battle of Great Bridge," premiering with the Tidewater Winds on July 26 and again on July 28.
"The Battle of Great Bridge," says Dr. Palestrant, is a "depiction of a pivotal moment in the early days of the American Revolution that occurred right on our doorstep in Tidewater (Virginia)."
"On Dec. 9, 1775, the Americans repelled the formidable British forces in an engagement that led directly to the flight of Lord Dunmore, the last Royal Governor of Virginia," says Dr. Palestrant.
The concert features "The Battle of Great Bridge" and other music "that inspired a nation and comforted those who protected it." No tickets are required, and lawn chairs are recommended, says Dr. Palestrant. Concert announcements regarding weather are available on the Tidewater Winds' Facebook page, https://www.facebook.com/TidewaterWinds
The Tidewater Winds a 52-piece professional ensemble. They will perform the program on July 26 at 8 p.m. in the Chesapeake City Park and again on Wednesday, July 28 at 7:30 p.m. at the 24th Street Stage in Virginia Beach. All performances are free.
When he's not teaching at ECSU, Dr. Palestrant is known as an enthusiastic performer throughout the region. Along with ECSU graduate Adam Nixon, he created the Uphill Blues Band, an award-winning group, popular with music fans throughout the region.
An accomplished composer, Dr. Palestrant's works and arrangements have been performed from New York City to the Kennedy Center in Washington, D.C and throughout the United States by ensembles including the Santa Fe Desert Chorale, the Smoky Mountain Brass Quintet and the Albemarle Symphony Orchestra.
He is the recipient of the Third Biennial Michael Hennagin Prize, a prizewinner in the Turner Classic Movies Young Film Composers' Competition and the Randolph S. Rothschild prize in composition. His music and writings have been selected for presentation for the College Music Society national conferences, the Society for Ethnomusicology and the Intercollegiate Music Association.
Dr. Palestrant's other compositions include the orchestral works "The Wind in His Mane," "Caligula," and "Festival Hebridean." His work also includes numerous chamber pieces, choral music and one-act operas.
He earned his undergraduate degree in music composition and theatre from the College of Wooster. He also holds a master's degree in educational theatre and music composition from New York University and a doctorate in music composition from the Peabody Conservatory of the Johns Hopkins University.
---