Three Vikings Named as HBCU Awards Finalists
---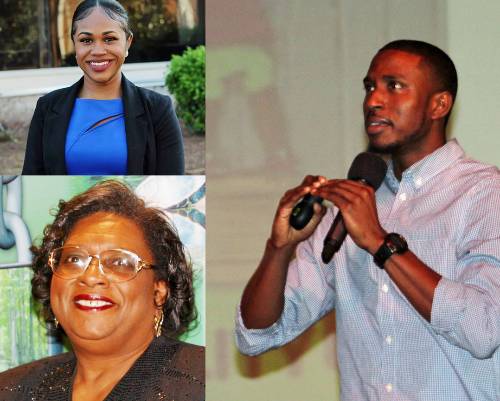 The finalists for the HBCU Awards are in and Elizabeth City State University has three notable Vikings in the running in three categories.
Sponsored by the HBCU Digest the annual HBCU Awards ceremony will happen on July 14 in Washington D.C. at 7 p.m. That evening finalists in a number of categories will vie for the top honors.
In the Male Alumnus of the Year category teacher and ECSU graduate Michael Bonner has a shot at the honors.
Bonner a native of Perquimans County and a 2013 ECSU graduate has been a rising star for some time now. Bonner is a teacher in Greenville North Carolina and through innovative teaching methods has not only raised the achievement level a group of underserved students with an enthusiasm for learning but also has been caught in the national spotlight since last January.
Because of his innovative teaching methods using music to advance reading in his elementary school students Bonner was featured on The Ellen DeGeneres Show more than once honoring him and his students. He says the key to overcoming poverty is education and with that in mind he is always working on creative ways to reach his students.
"To break the cycle of poverty education is the number one tool" said Bonner in an interview last February.
Since his star began to rise Bonner has been a featured motivational speaker at a number of events including at ECSU.
In the Female Student of the Year category is ECSU's 2017-2018 Student Government Association president and former Miss ECSU and Miss CIAA Brittney Lamb. Lamb is a senior and a native of Elizabeth City majoring in biology.
During the 2016-2017 academic year Lamb served as Miss ECSU. She captured several titles including runner up in the National Black Alumni Hall of Fame 2016 Competition of Black Queens and the coveted 2017 Miss CIAA title.
Lamb's service as Miss ECSU and her subsequent role as the SGA president is due to her desire to serve lead and make a difference on her campus.
"I really wanted to get involved on campus and impact students at once" Lamb said in a 2016 interview.
A faculty member is also being recognized in the HBCU Awards finals. Dr. Linda Hayden is up for top honors in the Female Faculty of the Year category.
For those who know Dr. Hayden making the finals of HBCU Awards may come as no surprise. She has been an active and important participant in the national scientific community for some time.
Working as part of a collaborative effort Hayden is currently one of five researchers on a national team that has received a five year $15 million grant from the National Science Foundation. The grant is to establish the Science Gateways Community Institute or SGCI a multi-institutional group that will focus on expanding the capabilities number and sustainability of science gateways. The team is based at the San Diego Supercomputer Center at the University of California San Diego.
Science gateways are user-friendly web portals that allow scientists of all levels to access research tools like supercomputers. The portal is designed to make advanced research tools accessible to all users.
Elizabeth City State University's HBCU Awards finalists were nominated by their Viking peers. The nominations were held campus-wide earlier in the spring recognizing their significant contributions to the university.
---