The Home Depot grant brings $50000 to ECSU
---
Kesha Williams
June 17 2010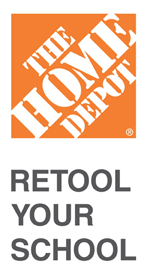 The Home Depot announces a $50000 grant will be awarded to Elizabeth City State University for its participation in the Retool Your School grant contest that pitted ECSU against 62 other historically black colleges and universities.
&quotWe are so pleased that The Home Depot offered this grant that will allow us to bring CIAA action to the campus. This facility will also open the door for more community activities to be held on our campus&quot Gilchrist said. &quotI really appreciate the students staff faculty alumni and the community for supporting us with their online votes. Our committee made a dynamic proposal to The Home Depot and we are so pleased to have won this grant.&quot
Mr. Thurlis Little athletic director for ECSU also greatly appreciates The Home Depot and all the voters.
&quotI'm just ecstatic that we see such a golden opportunity now to build this facility. Our alumni students and everyone who voted really helped us win this grant&quot Little said. &quotThis will be the start of our efforts to upgrade our athletic facilities and we are happy to see our plans develop now. We look forward to the next step building the facility.&ampnbsp Most of all we look forward to welcoming the community to the exciting games baseball camps and more held in this facility in the future.&quot
In order to compete colleges and universities submitted environmentally-friendly campus improvement project proposals explaining how they would spend the $50000 major grant or one of the ten $10000 minor grants. ECSU called on students staff faculty alumni and community supporters to vote online this past spring. ECSU's goal was to win the $50000 grant to create a baseball field using land previously donated for ECSU athletics. In its proposal university officials explained that the current baseball facilities are less than desirable for a collegiate level team.
The Home Depot 'Retool Your School' grant program is designed to encourage and recognize innovative environmentally-friendly projects that contribute to the campuses of historically black colleges and universities. Please visit www.retoolyourschool.com for more information about the grant program and grant winners.
---