Summer Internship Gives Latori Gregory Insight into Her Future
---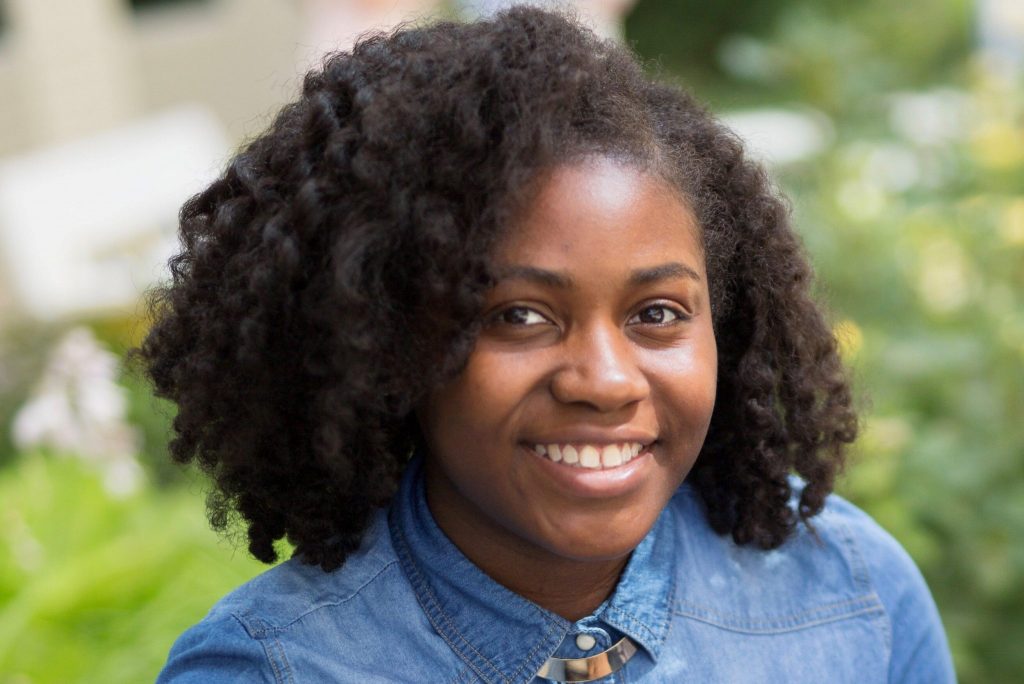 Latori Gregory, a senior business administration major, is spending her summer interning with Blue Cross Blue Shield North Carolina.
Latori Gregory has a goal and she's putting in the hours this summer, in pursuit of it. The Elizabeth City resident is an Elizabeth City State University senior who is currently a summer intern with Blue Cross Blue Shield North Carolina.
The business administration major says she plans on going into health care administration. The Blue Cross Blue Shield internship was just the opportunity she needed to explore the field.
"I'm getting to see different areas that go into making health care what it is," she said.
Spending the summer at the company's Durham office, Gregory is a member of the community and diversity engagement team. She's learning firsthand what it means to serve the community and make life better for the people in it.
"I'm doing different volunteer events," she said. "One is Kaboom. We went to Bridgeton where they were affected by the last hurricane and built a playground."
And there are other non-profit groups, as well. She's busy, she said, working on a back-to-school drive.
Volunteering is not all, however. Gregory is also benefiting from research, learning more and more about the world of health care.
She says she has been working on research related to areas such as food insecurity, access to health care, and behavioral health. Coming from a rural region, Gregory has been able to see firsthand the issues her community faces, and learn more about how to address them.
"I also had the chance to meet the chief medical officer here and learn a lot about the different programs," she said.
Gregory hopes to take what she is learning this summer and use it to inform her future as a health care industry administrator. She is considering earning her master's degree and eventually hopes to head a health care facility such as a clinic or even a hospital.
For now, however, Gregory will return to the ECSU campus to complete her senior year. She'll continue her academic work as a student, and her volunteer work on and off campus.
Gregory is the vice president of the campus branch of the National Society of Leadership and Success, and a student ambassador to the Thurgood Marshall Fund. She has also been one of a number of ECSU students to volunteer at Food Bank of the Albemarle.
---