Study.com Ranks ECSU Graphic Design Program 5th Best in Nation
---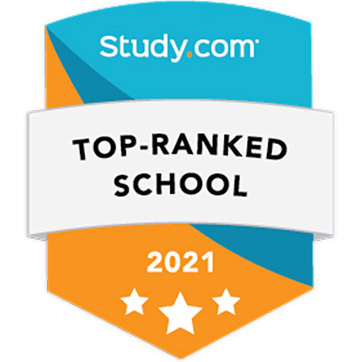 Study.com, the online learning platform, has ranked Elizabeth City State University's graphic design degree program as the fifth in the nation out 50 schools for its 2021 Best Bachelor's Degree Programs in Graphic Design ranking.
The Graphic Design program at ECSU combines state-of-the-art professional practice with a solid liberal arts education. The program has a well-trained and award-winning faculty of industry professionals. They bring a wealth of theoretical and practical knowledge aimed at providing students with real-world challenges while equipping them with the skills needed to meet those challenges.
The program is housed in a modern fine art complex that includes two Apple iMac design labs with regular and over-sized print capabilities. Graphics, illustration, animation and video editing software are available in both labs. The program also offers a variety of electives in traditional media such as painting, printmaking, photography, filmmaking and stained glass.
In addition, the program offers a minor in film and animation that includes aspects of film theory and production, as well as 3D modeling and animation, building on 2D animation skills developed within the graphic design major.
"We are excited and honored to be ranked fifth in the country by Study.com," said Dr. Christopher Palestrant, Chair of the Department of Music and Visual Arts. "With a wide variety of art mediums and real-world experiences built into the curriculum, our graphic design program is producing some of the best next-generation graphic design professionals in the country. We are very proud of the work these students are accomplishing."
Study.com's national graphic design program rankings can be viewed HERE.
Study.com is an online learning platform founded in 2002 offering open online courses and degrees for students, including working adults. The platform provides both personalized adaptive learning and tools for teachers to engage their students in class and at home. The company is headquartered in Mountain View, California.
As an online learning platform, Study.com values virtual learning opportunities and gives ECSU high marks for offering "distance learning or scheduling flexibility" of the university's Online Degree Completion program – although core university and program requirements must be taken on-campus, any remaining electives and research projects must be taken online.Study.com helps over 30 million students and partners with 1,500 universities.
---