Study.com Ranks ECSU Criminal Justice Program in Top 50 in Nation
---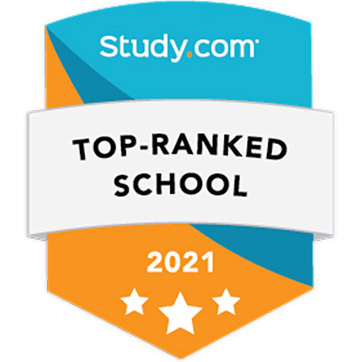 Study.com, the online learning platform, has ranked Elizabeth City State University in its top 50 best criminal justice programs in the nation. ECSU's criminal justice program has been ranked 28th, according to Study.com.
"Elizabeth City State University has a Bachelor of Science program that earned high marks because of its interdisciplinary approach to the issues currently defining the American criminal justice system," according to Study.com's site.
As an online learning platform, Study.com values virtual learning opportunities and gives ECSU high marks for offering "distance learning or scheduling flexibility" of the university's Online Degree Completion program – although core university and program requirements must be taken on-campus, any remaining electives and research projects must be taken online.
ECSU also offers criminal justice students a wide variety of extracurricular organizations and activities to enhance their academic experience, including a chapter of Alpha Phi Sigma and the student-run Criminal Justice Club.
ECSU's criminal justice program has also partnered with a variety of criminal justice organizations to provide students with diverse internship opportunities, including local law enforcement departments, victim service organizations, youth services, jails and corrections institutions, and law offices.
"We are excited and honored to be ranked in the top 50 in the country by Study.com," said Dr. Chyna Crawford, chair of the Department of Social Sciences. "Our criminal justice program is producing some of the best next-generation criminal justice professionals in the country and we are proud of the work these students are accomplishing."
Study.com's national criminal justice program rankings can be viewed HERE.
Study.com is an online learning platform founded in 2002 offering open online courses and degrees for students, including working adults. The platform provides both personalized adaptive learning and tools for teachers to engage their students in class and at home. The company is headquartered in Mountain View, California.
As of December 2019, Study.com offers 4,500 online courses, more than 80,000 video lessons and quizzes, and 12,000 lesson plans over the learning continuum. This includes the fields of STEM (science, technology, engineering and mathematics), business, psychology, history, humanities, social science, and professional development. The platform includes study materials and courses from grade school through college and beyond. Study.com helps over 30 million students and partners with 1,500 universities.
---