Homecoming is Here: Students are Ready for Vikings Unleashed
Posted On October 23, 2018
---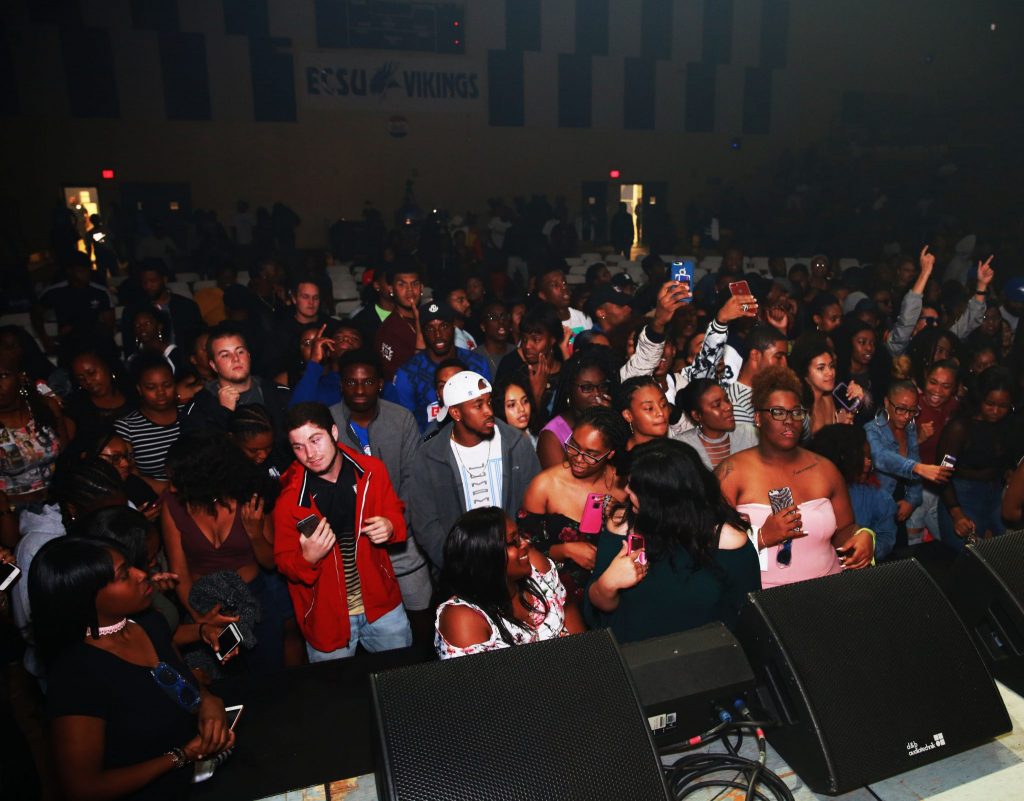 From a Silent Headphone Party, to the big event Saturday, The Predawn Party, Viking Homecoming 2018 is all about celebrating the Elizabeth City State University family.
According to ECSU's executive director of student engagement, Ferreli McGilvary, there's been at least one change on the existing Homecoming schedule of events, Tuesday's Melting Pot party was changed to the Silent Headphone Party.
"There's three DJs on three separate channels," explained McGilvary. "They get headphones and choose which DJ they want to listen to and they have three parties at once."
The Silent Headphone Party happens in the stage area of the Ridley Student Center Tuesday, 8 p.m. to 10 p.m.
Tuesday's Spades Tournament, which happens at 5 p.m. and runs to 10 p.m., has been moved from Ridley's stage area to room 216, said McGilvary.
Wednesday evening there are two events, Trap and Paint, and the Homecoming Fashion Show.
Trap and Paint happens 4 p.m. to 6 p.m. in the Ridley Student Center, room 216. McGilvary says students will be guided by ECSU graduate and artist Jasmine Skie while they paint to good music.
At 7 p.m., students can head over to the Burnim Fine Arts Center where Vike Nu will present its annual Homecoming Fashion Show.
Thursday the Ridley Student Center is transformed into a Viking nightclub for The Black Out: All Black Party, 8 p.m. to midnight.
"It's an opportunity for students to dress in their best all-black outfits," said McGilvary. "It features food and beverage and gives them a club feel."
Friday students will have two events to get them ready for the big day, Saturday. At noon, the Promenade will be the setting for Viking Yardfest: Homecoming Prep Rally. That happens until 5 p.m.
Friday night at the Ridley Student Center Courtyard, students will have a chance to break out for 1891 Break on the Quad. This outdoor party happens from 10 p.m. to midnight.
Saturday the big game against Virginia Union University kicks off at 1:30 p.m., but perhaps it's the big Predawn Party that has students excited. If that's the case, the fun kicks off at 11 p.m. and runs until 3 a.m. inside the Vaughan Center. Tickets are $10 for students and $20 for non-ECSU students.
McGilvary says the party will feature a DJ and two performers, Daby and Kash Doll.
For more on Homecoming activities, go to www.vikinghomecoming.com.
---