Storm Predictions Prompt Class and University Events Cancellations
Posted On October 11, 2018
---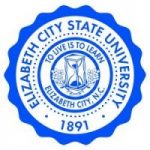 Due to the possible impacts of Tropical Storm Michael this evening and tonight, Elizabeth City State University is cancelling all classes and university events today, October 11, 2018, starting after 3:30 p.m. The University will begin operating under Adverse Weather Policy Condition 1 for employees at that time.
Under Condition 1, essential personnel must remain at work. All other employees should communicate with their managers should they need to leave work early. If employees need to leave work prior to close of business, they must use leave.
Condition 1 status will expire at 6:00 a.m. on Friday morning, October 12, 2018. Classes and university operations are expected to resume as normal tomorrow; however, please continue to monitor ECSU email accounts, social media, WRVS and university webpage for the latest information.
---