STEM Complex Exhibit Celebrates African American Pioneers in Aviation
---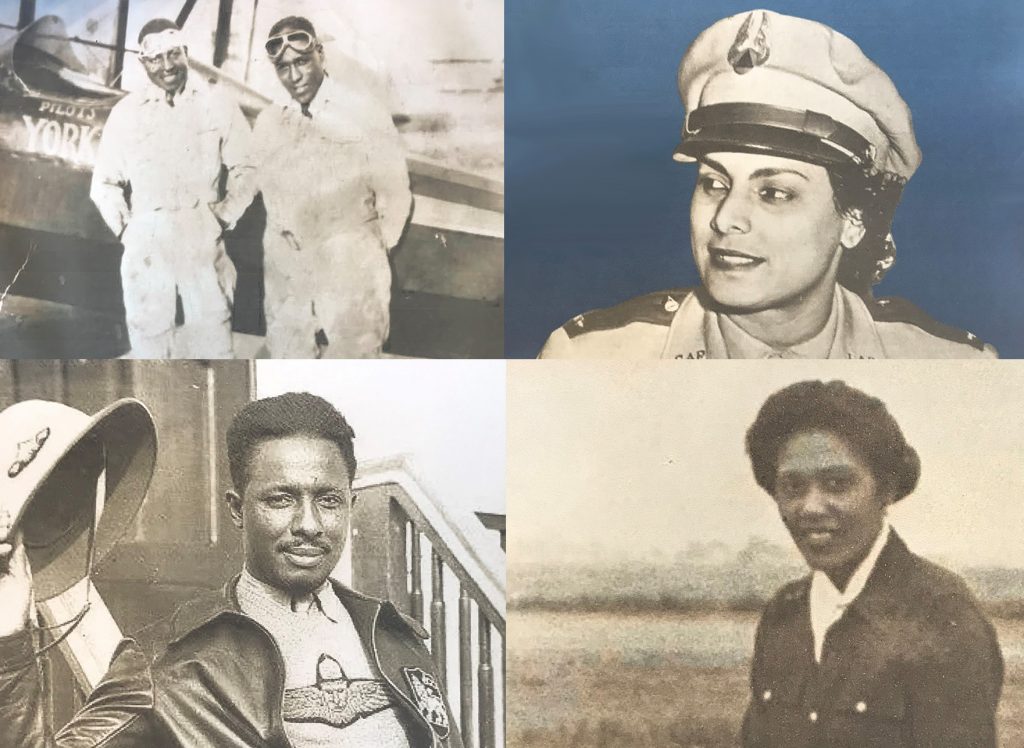 When guests arrive to the Elizabeth City State University STEM Complex grand opening on Monday, Aug. 12, at 4 p.m., they will see a number of impressive sights, not the least of which is a tribute to the pioneers of aviation.
The STEM Complex, formerly known as the Pharmacy Complex, is now home to two university departments and ECSU's signature aviation program. To highlight aviation, there will be a series of portraits of aviation pioneers on loan from the First Flight Society, and a series of panels celebrating African American pioneers in aviation.
Installation of the panels is through a generous donation from ECSU alumnus, Dr. Ulysses Bell. The panels highlight aviators who advanced flight during its early days in the U.S.
You can see the panels on the second floor of the STEM Complex beginning Monday, Aug. 12. Here are the pioneers being honored in the exhibit:
James Herman Banning and Thomas C. Allen
These two men were the first African American aviators to fly across the North American continent, from Los Angeles, California to Long Island, New York. Their trip took place in 1932.
Janet Harmon Bragg
A nurse, Janet Harmon Bragg would cofound the organization that built the first African-American owned airport in the U.S. Using her salary from nursing, she would purchase a small plane in 1933 so she and other African Americans could learn to fly.
John C. Robinson
In 1935, John C. Robinson would become the first African American to lead a nation's air force during the Italo-Ethiopian War. Called "The Father of the Tuskegee Airmen," Robinson was commander of the Imperial Ethiopian Air Force.
Willa Brown
In 1942, Willa Brown became the first African American woman to become an officer in the U.S. Civil Air Patrol. She was also an activist, and worked to desegregate the U.S. Army Air Corps by recruiting and training pilots to serve in World War II.
The exhibit was designed and installed by the Morehead Planetarium and Science Center.
To see the exhibit, the First Flight Society portraits, and the aviation program's new home, join ECSU faculty, staff, and students at the STEM Complex grand opening, 4 p.m. Monday, Aug. 12.
---