Solar-Powered Charging Stations Set-Up at University Suites
---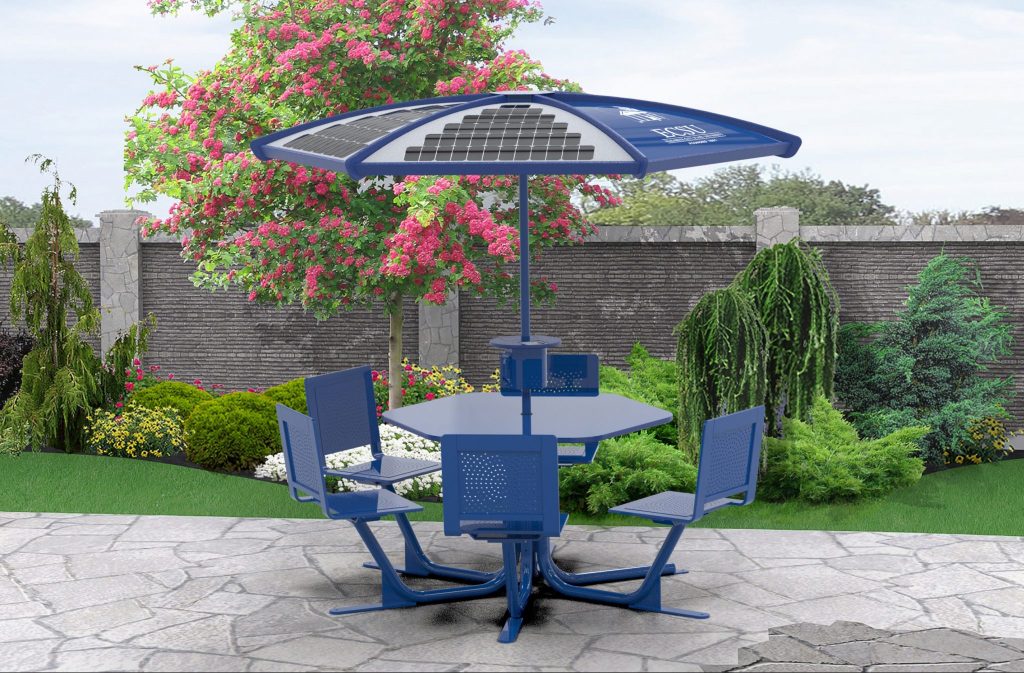 It's a beautiful spring day, you want to sit outside, enjoy the sunlight while working on that final paper, but your phone or laptop need charging, and it seems that being inside a building is your only option. But Elizabeth City State University just came up with an solution to your dilemma by installing five solar-powered charging station picnic tables at University Suites.
Today, Wednesday, April 24, at 5 p.m., crews will be out setting up these stations in the outdoor commons area outside University Suites. These state-of-the-art picnic tables are equipped with solar-charging umbrellas, soaking up the sun's energy, pushing to the USB outlets, Qi wireless charging stations, and powering the LED lighting, making a safely lighted and comfortable place for you to work and socialize on a warm spring evening.
So keep tabs on the progress of these stations and take advantage of the convenience and comfort of this new addition to the ECSU campus.
---