The Sky's the Limit for ECSU's New Aviation Initiative
---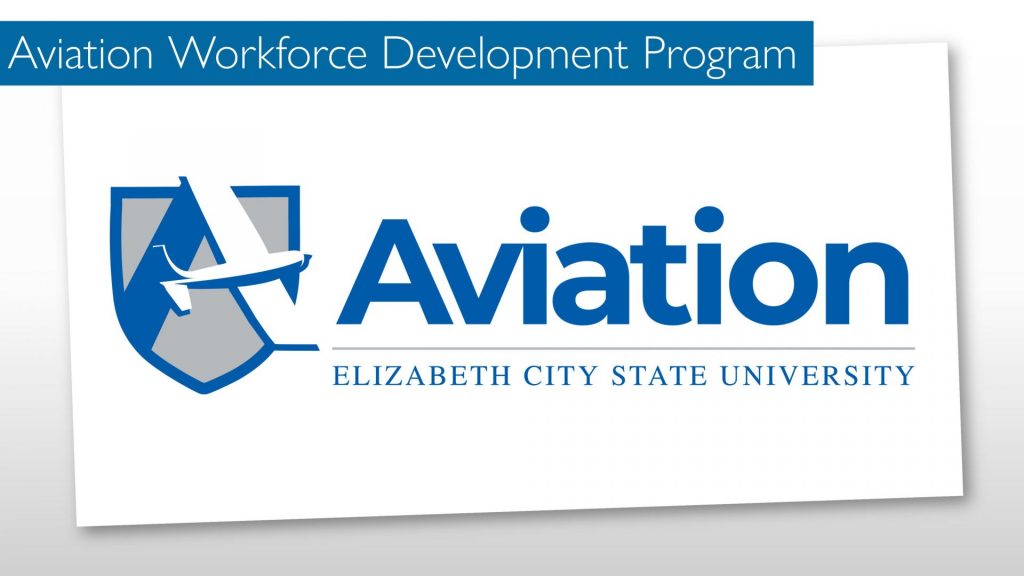 Eighty high school students will soar to new heights thanks to Elizabeth City State University's (ECSUs) new Aviation Workforce Development (AWD) Program.  The college received a $269,000 grant from the Federal Aviation Administration to educate high schoolers about the wide variety of career opportunities in the aviation industry, and to recruit students into ECSU's aviation program.  The grant dollars will cover college coursework, FAA exams, a drone pilot license, scholarships, and much more for the 80 students that join the AWD Program.
"The aviation sector is expected to face serious workforce shortages in the near future, and we have the opportunity to provide a wonderful career path for high school students," says Dr. Kuldeep Rawat, Dean of the ECSU School of Science, Aviation, Health, and Technology.  "Women and African-Americans are heavily underrepresented in the aviation workforce, especially aircraft pilots.  Our program will help close the opportunity gap by allowing underrepresented youth to reach their full potential."
ECSU is establishing its own regional AWD academy and will utilize its existing partnerships with public school districts, non-profit organizations, and other STEM-focused outreach programs to interest high school students in aviation and aerospace careers.  The university will:
Offer a year-round structured curriculum and professional development opportunities for high school teachers including instruction, hands-on activities, and experiences to increase students' knowledge about aviation
Train a more diverse student population, historically underserved and underrepresented, with the intent to prepare them for college and careers in aviation-related disciplines
High school students who participate in the AWD Program will receive 90+ hours of learning by participating in aviation-related field trips, taking simulated flights in ECSU's state-of-the-art flight and air traffic control simulators, and enjoying discovery flights in trainer aircraft.  They'll also experience life as a college student by staying on campus, using the gymnasium, library, and recreational facilities, and interacting with ECSU students and personnel at all levels.
If you are a high school junior or senior who wants to participate in the program, contact Dr. Kuldeep Rawat at ksrawat@ecsu.edu. 
ECSU will cover all costs related to:
6 credits of college coursework
FAA private pilot ground written exam
PART 107 Drone Pilot License
FAA Medical Examination
Weeklong College Residential experience on the ECSU campus during the summer
State-of-the-art Flight simulator and discovery flight experiences in ECSU aircraft
In addition, 20 students will receive a scholarship up to $4,000 to pursue an Aviation or Unmanned Aircraft System (UAS) degree at ECSU.
---