Senior Fortune 500 Business Executive Hilda Pinnix-Ragland to Serve as Keynote Speaker for 132nd ECSU Founders Day Convocation on March 10
---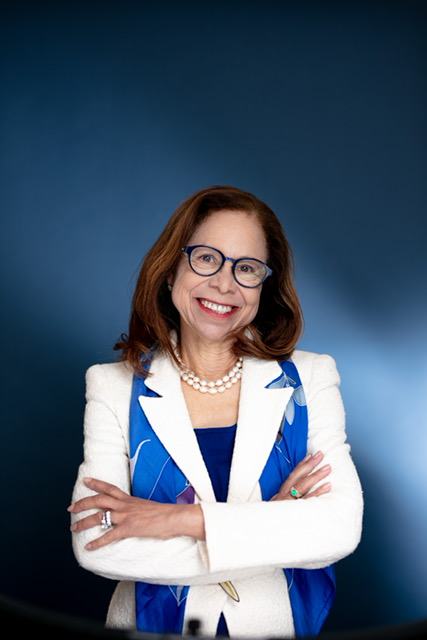 Senior Fortune 500 business executive Hilda Pinnix-Ragland will be the keynote speaker for Elizabeth City State University (ECSU)'s 132nd Founders Day Convocation on Friday, March 10, 2023. The ceremony will be held in the Mickey L. Burnim Fine Arts Center, beginning at 10 a.m.  The event will also be livestreamed on ECSU's YouTube channel.
Pinnix-Ragland is widely acknowledged for building best-in-class organizations that consistently achieve aggressive revenue and profit objectives. She is also a dedicated board member and advisor to numerous industry, educational and community organizations, bringing new strategies and processes to enhance effectiveness. She is a NACD (National Association of Corporate Directors) Certified Director.
Most recently, Pinnix-Ragland served as energy consultant for TVA and Duke Energy and Vice President, Corporate Public Affairs with Progress Energy and, following the merger with Duke Energy. While at Progress Energy, she established the Corporate Public Affairs function, which was expanded to serve 31 states and international interests in Central and South America at Duke Energy. In that capacity, she collaborated with federal, state, and local officials and company leadership to develop responsible energy policy and advance the utility's international interests. Pinnix-Ragland began her career serving as an accountant for Colgate Palmolive, a senior auditor for Arthur Andersen, and a financial analyst for Progress Energy.   
Pinnix-Ragland serves on numerous the boards, including RTI International, Southwest Water Company and 8 Rivers Financial Capital. She is currently the chair of the North Carolina Agricultural and Technical State University Board of Trustees, her alma mater. Previously, she served as national chair of the American Association of Blacks in Energy and on the Board of Trustees of the College Foundation of North Carolina. She was co-chair of the North Carolina Governor's transition team and State's Budget Reform and Accountability Commission. Pinnix-Ragland was presidentially nominated to be a Board Member of the National Parks Foundation. She was chair of the North Carolina Community College System and Governor-appointed Treasurer for the NC Institute of Medicine. Pinnix-Ragland is a Chapter Fellow of the National Association of Corporate Directors and a Member of Women Corporate Directors. Most recently, she received the 2021 Lifetime Woman of the Year in the Triangle award.
Pinnix-Ragland holds a Bachelor of Science in Accounting from North Carolina A&T State University and a Master of Business Administration from Duke University Fuqua School of Business. She also completed graduate studies in taxation from St. John's University and the Executive Program at Harvard University's Kennedy School of Government.
---