Save the Date: Chancellor Installation Week is Set
---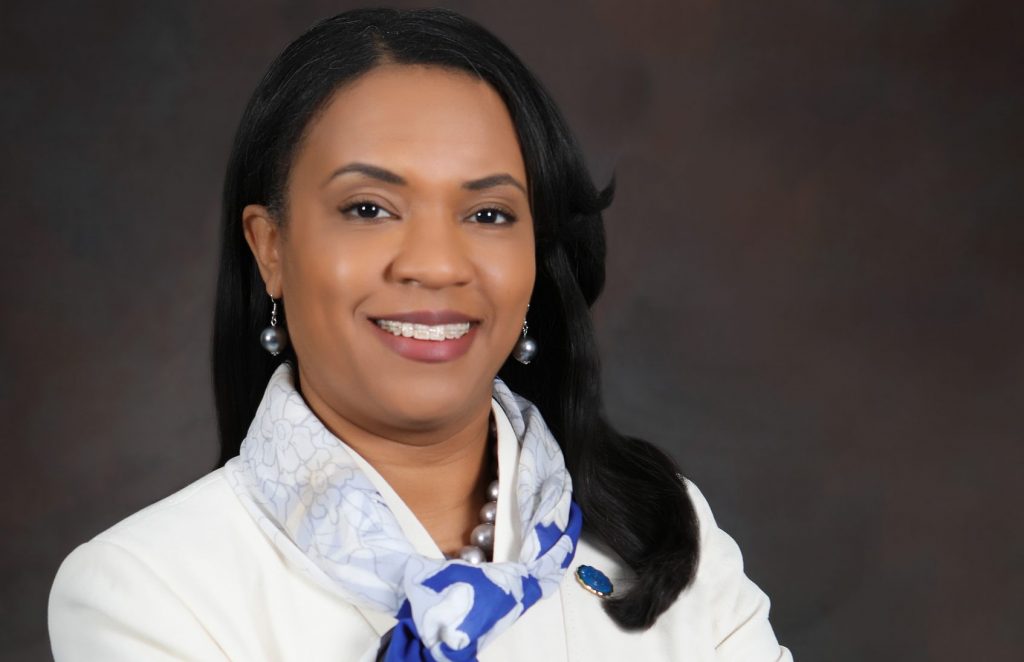 Save the date! The installation of Elizabeth City State University Chancellor Karrie Dixon is set and will take place the week of Sept. 5-8, 2019.
The official installation ceremony will take place on Friday, Sept. 6. A number of events have been scheduled for installation week, including The Chancellor's Inaugural Ball on Sept. 7, following the football match-up against Allen University.
Chancellor Dixon took over operations of ECSU as interim chancellor in April 2018, upon the retirement of Dr. Thomas Conway. When the University of North Carolina System officially launched an ECSU chancellor's search, Dr. Dixon was one of the candidates and was named by former UNC System President Margaret Spellings in December 2018.
Dr. Dixon is ECSU's 12th chief executive officer, and the second woman to hold the office.
Dr. Dixon had served as a senior administrator at the UNC System Office since 2008. In 2014, she was promoted to vice president for academic and student affairs, where she was responsible for overseeing the Division of Academic and Student Affairs for the System's 17 institutions.
Dr. Dixon also served as the chief student affairs officer for the UNC System, working closely with vice chancellors for student affairs and other University leaders on efforts regarding community college transfers, enrollment and minimum admission requirements, campus safety, and military student success. Statewide programs, under her direction, included the College Foundation of North Carolina (CFNC) Pathways and the federally funded NC State Approving Agency. Over the years, her research and scholarly presentations have focused on summer bridge programs, transfer articulation, and strategies for student success.
Before joining the UNC System, Dixon served a total of 10 years combined at two other UNC System institutions. Most recently, she was an assistant vice provost at North Carolina State University and remains an adjunct assistant professor at the College of Education's Department of Leadership, Policy, Adult and Higher Education. In this role, she led discussions with graduate students interested in careers in higher education leadership and serving on dissertation committees.
---