SACS reaffirms accreditation for ECSU
Posted On January 17, 2012
---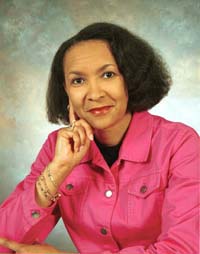 Kesha Williams
January 17, 2012
Elizabeth City State University is proud to announce that the university's accreditation was reaffirmed at the annual meeting of SACS (Southern Association of Colleges and Schools) in Orlando, Florida on December 6, 2011. SACS requires that all schools are reaffirmed every 10 years. This reaffirmed accreditation declares that the degrees ECSU awards are coming from an institution that is financially stable, has academically qualified faculty and administrators. Thus, the academic programs are sound– are thorough and provide a solid education for ECSU graduates. It total, the university is carrying out its mission.
The reaffirmation of the university's accreditation is the culmination of two years of work by the university administration, faculty, and staff. This work was completed by approximately 125 employees working on 13 different committees addressing educational programs, institutional effectiveness, library resources, administration, facilities and financial resources, student services, graduate programs, faculty qualifications. One additional committee prepared A Quality Enhancement Plan. An editing committee reviewed all documents prior to submission. The Accreditation Leadership Team (university administrators, and a representative from the Faculty Senate) oversaw the process.
The university was required to produce a Compliance Report that included a response to 84 standards that document the quality of all academic programs, the administrative structure, the library resources, the university facilities and the university's financial status. Those 84 standards are set benchmarks for all institutions of higher education in the 11 southern states accredited by SACS. In addition, the Compliance Report includes documentation on faculty credentials and the credentials of administrators
A Quality Enhancement Plan (QEP) which was also submitted to the SACS team as a part of the reaffirmation process. The QEP is a project developed from a review of existing campus data that identifies a topical theme designed to improve the academic performance of ECSU students. The QEP will run for five years beginning in January 2012. The topic selected is academic writing.
In order to meet the approval of SACS, ECSU welcomed review committee members to the campus on April 11-14, 2011. The visitors reviewed the above two documents, toured the campus, interviewed administrators, faculty and students and rendered their decision and a written report to SACS at the SACS Commission on Colleges at their annual meeting December 3-6. The Commission on Colleges voted and reaffirmed ECSU for the next 10 years.
Dr. Flora Brown, special assistant to the Chancellor for Assessment, coordinated the reaffirmation process. Brown has been employed by ECSU since August of 1990 and served as a professor of History, chair of the Department of History and Political Science. She said the entire process took over two years but was a clear victory for the university.
&quotThis accreditation is attributed to our employees. My style of leadership is empowering people to do good work then holding them accountable for good results. This is assurance that the university is viable, student focused, career oriented and making a difference in our region,&quot Chancellor Willie J. Gilchrist.
---