Repairs to G.R. Little Library Building Are Underway and on Schedule
Posted On November 19, 2019
---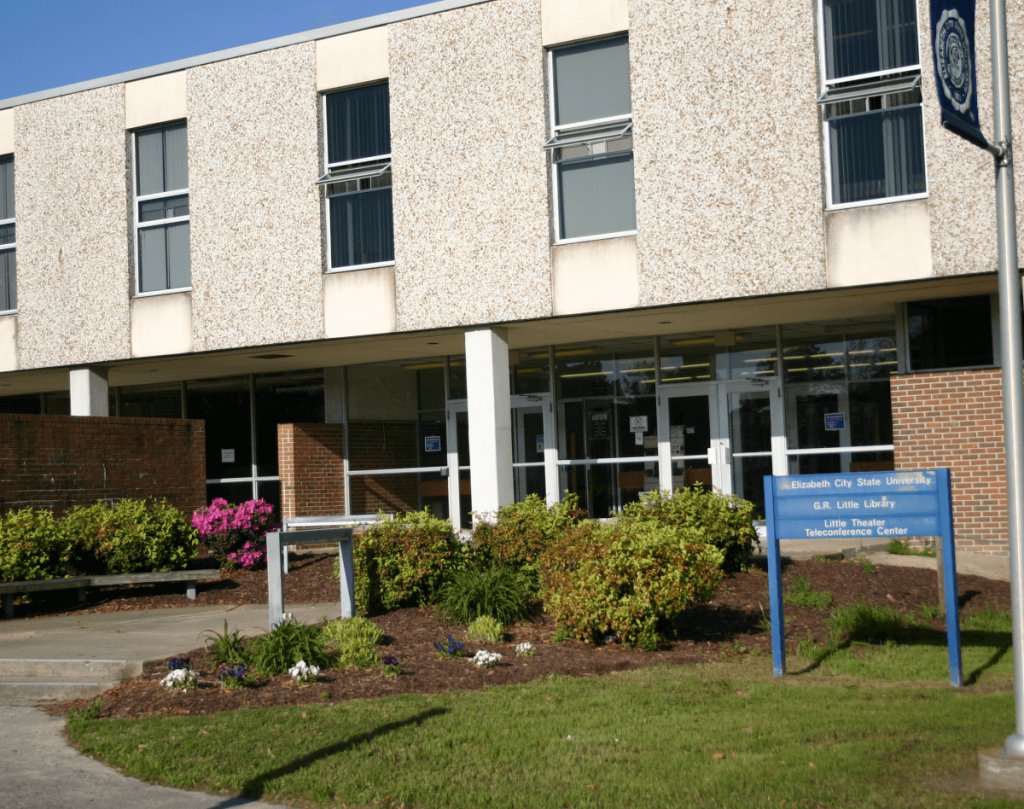 As the G.R. Little Library undergoes scheduled building repairs, library staff is working hard to prepare for this process at Elizabeth City State University.
In preparation for the repairs, the location of the library was moved to the Gilchrist Complex earlier this year. Construction of the G.R. Little Library will begin in December and the campus will see crews and equipment moving in and out of the space.
The G.R. Little Library is scheduled to reopen in late summer 2020.
"The repairs to the infrastructure of the library are long overdue to protect this state asset that has been on our campus since the 1960s," said Dr. Farrah Ward, ECSU provost. "While students will not see a major difference in the look and feel of the library once the repairs are completed, their general maintenance and building operation concerns should be addressed."
While repairs are being made to the library building over the course of the next year, library services are housed at the Gilchrist Complex, on the second floor. According to director of library services, Dr. Juanita Spence, students are able to work inside the temporary space just as they did with the G.R. Little space.
Dr. Spence says that while the temporary library space is smaller than the G.R. Little building, its effectiveness is not diminished. The space includes numerous book titles, DVDs, computers, and printers. Additional computer space is also available in room 143 of Johnson Hall, she said.
The temporary space also includes reference library services and regular hours. Dr. Spence says the library is open Monday through Thursday, 7:30 a.m. to 10 p.m., Fridays 7:30 a.m. to 5 p.m., Saturdays 11 a.m. to 4 p.m., and Sundays, 2-10 p.m.
Plans for repairs at G.R. Little have been in the works for some time. However, plans to eventually build a new, state-of-the-art library on campus have also caused university officials to reduce spending on the current facility, focusing on needed repairs instead of a complete renovation.
---