Qatar University Awards More Than $200,000 Grant to ECSU for Renewable Energy Research
Posted On January 16, 2020
---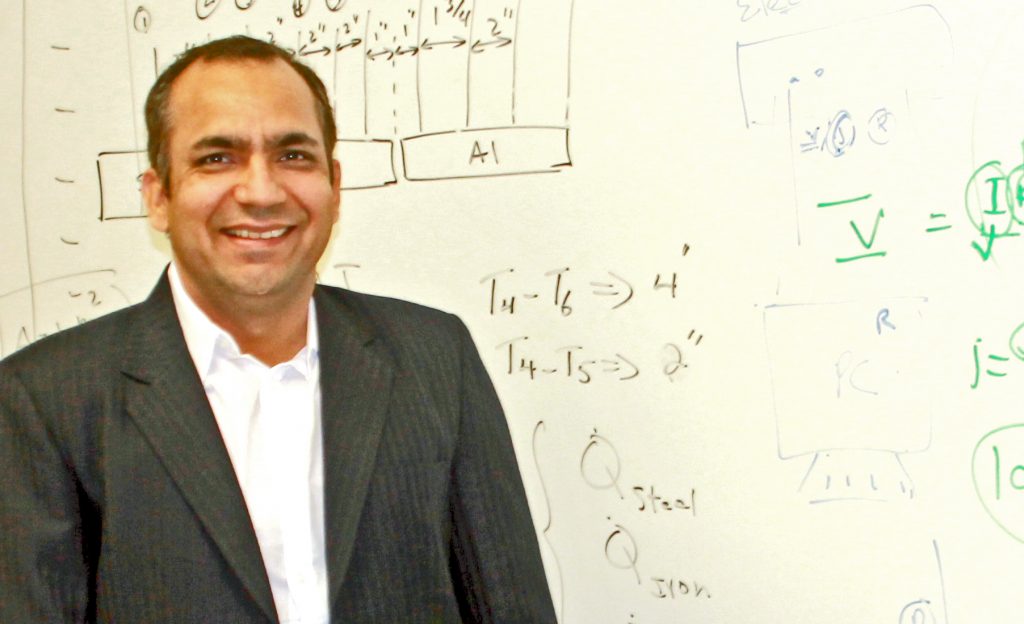 Dr. Bijandra Kumar
Elizabeth City State University has been awarded a $207,600 grant from Qatar University for professor of technology, Dr. Bijandra Kumar's work studying inexpensive and efficient plant carbon dioxide conversion to fuel.
According to Dr. Kumar, plants convert carbon dioxide into sugar using sunlight. However, the process is slow and less efficient as alternative methods. Scientists around the world, he says, are looking to convert CO2 into valuable products such as methanol, syngas, ethanol and formic acid, via an electrochemical reduction process.
"The process needs inexpensive catalysts to break relatively stable CO2 molecules," Dr. Kumar said.
Dr. Kumar explained that current catalysts such as gold work efficiently, but are expensive, and therefore the system of conversion requires an affordable alternative. His current project will focus on how different types of inorganic compounds known as MXene work as catalysts for "CO2 electrochemical reduction reactions," towards the ultimate goal of creating renewable and affordable fuel.
Previously, Dr. Kumar has investigated that carbon material with "nitrogen doping" can effectively convert CO2 but mainly produces carbon mono-oxide. MXenes can be used for different applications such as electronic devices, sensors, and energy storage materials due to their unique electronic and physical properties.
"However, less is known about their catalytic activity for CO2 electrochemical conversion," Dr. Kumar said.
Qatar University will focus on studying MXene based sensors for volatile organic compounds detection in gaseous or liquid form.
"At the end of the project, we are aiming to develop a prototype vehicle, which can monitor the environment and produce valuable product by using solar energy and CO2 from the environment," he said.
When Dr. Kumar joined ECSU in September 2017, he brought with him research on the cutting edge of sustainable technology. Currently, Dr. Kumar serves as principal investigator for a Major Research Instrumentation (MRI) grant awarded by the National Science Foundation.
Dr. Kumar's goal as an academic researcher is to find the most efficient means to use renewable energy such as solar power. Storing the collected energy has been a challenge, he says.
---