Daily Advance: President Spellings Says ECSU 'Has Turned the Corner'
Posted On October 19, 2017
---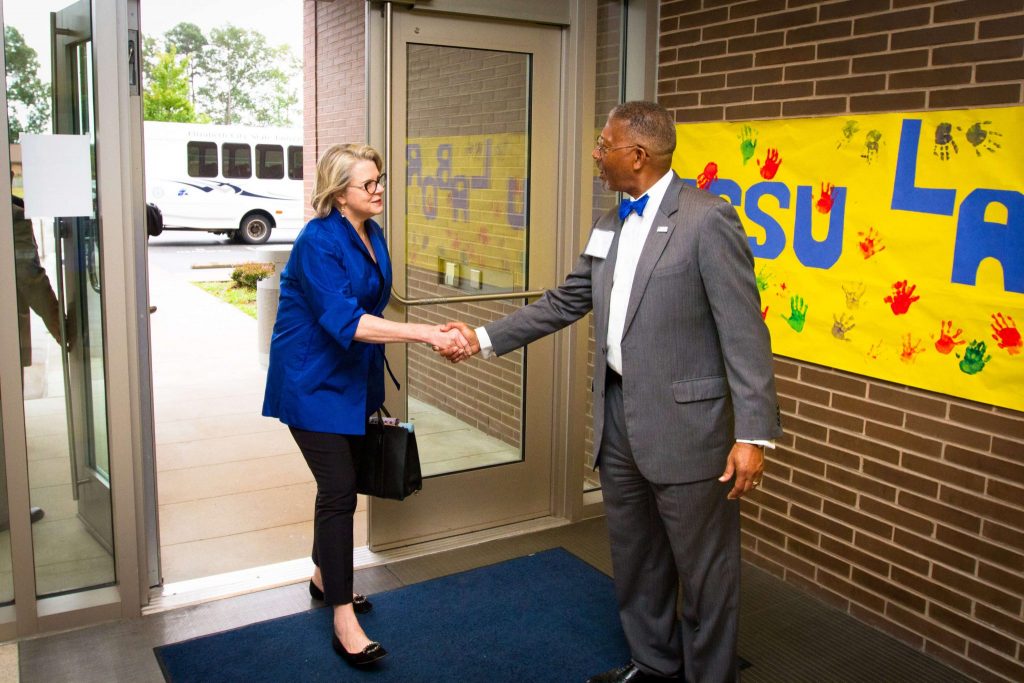 ECSU Chancellor Thomas Conway greets UNC President Margaret Spellings Friday, Oct. 13. Spellings accompanied the UNC Board of Governors on a tour of the university.
The president of the University of North Carolina said during a visit to Elizabeth City State University Friday that ECSU has "turned the corner" on enrollment and is set for even more growth as the state's NC Promise tuition discount kicks in next year.
"It's really encouraging," UNC President Margaret Spellings said of ECSU's uptick in freshman enrollment, adding, "I think we've turned the corner."
Spellings said she knows the improved enrollment is exciting to everyone at ECSU and the whole Elizabeth City community.
ECSU Chancellor Thomas Conway agreed that this year's larger freshman class and the overall improvement in enrollment is "a very good sign."
Read the full article at Daily Advance.
---