Plants, Science and Secrets: ECSU Professor's Study of Plant Tissue Culture Featured in Chemistry World
Posted On February 3, 2023
---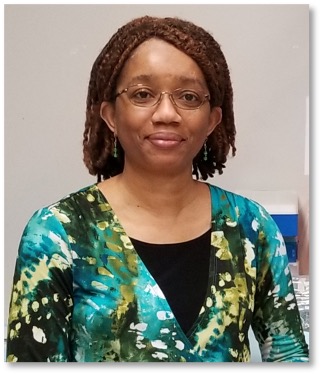 Elizabeth City State University (ECSU) associate professor of Natural Science Margaret Young, Ph.D., and her study of cultured tissues in plants is featured in Chemistry World, a leading online chemical science news magazine. Young's research on plant tissue in horticulture was included in an article titled, "The plant trade's scientific secret." The piece also quoted other experts who study horticulture and biology in the U.S. and international countries.
The article highlights the true science behind the growing horticulture industry, which is estimated to be a $47 billion industry worldwide and growing due in part to the pandemic. Plants, like all living organisms, can only be successfully produced, grown and live based on biological elements that are studied and created. The demand for new, specialty plants continues to grow, but the science behind most of them is not shared beyond the grower. In the article, Young says, "Tissue culture protocols are a well-guarded secret in the horticultural industry. This is because figuring out how to get different plant species to multiply in vitro is a lengthy process, as much an art as much as a science." She explains, "If I got a new plant, I would search the literature first, see if there's anything that is similar to it, similar species or genus, and then I would find the tissue culture media and work around that. If there's nothing, then it's a lot of playing around to try to figure it out." She notes that it may take approximately a year or two to figure out what exactly works. The full article can be read here.
Young Appointed to Plant Genetic Engineering Network's Advisory Committee
Young has also been appointed to the advisory committee for the Plant Genetic Engineering Network (PlantGENE), community-driven initiative funded by the National Science Foundation that addresses the global demand for plant transformation and gene editing. She joins a group of international plant genetic engineering experts who represent academia, industry and non-profit plant research institutes.
"Plant tissue culture and transformation are one of the major bottlenecks in crop improvement," said Young. "We have several molecular (and classical) techniques that are limited to model plants.  We have introduced these techniques into courses at ECSU. It is also gratifying that NSF has recognized this fact and is funding the research."
---