'One Person Changes Many Lives': The Life-Altering Opportunities of ECSU and HBCUs are More Significant Now Than Ever
Posted On January 28, 2021
---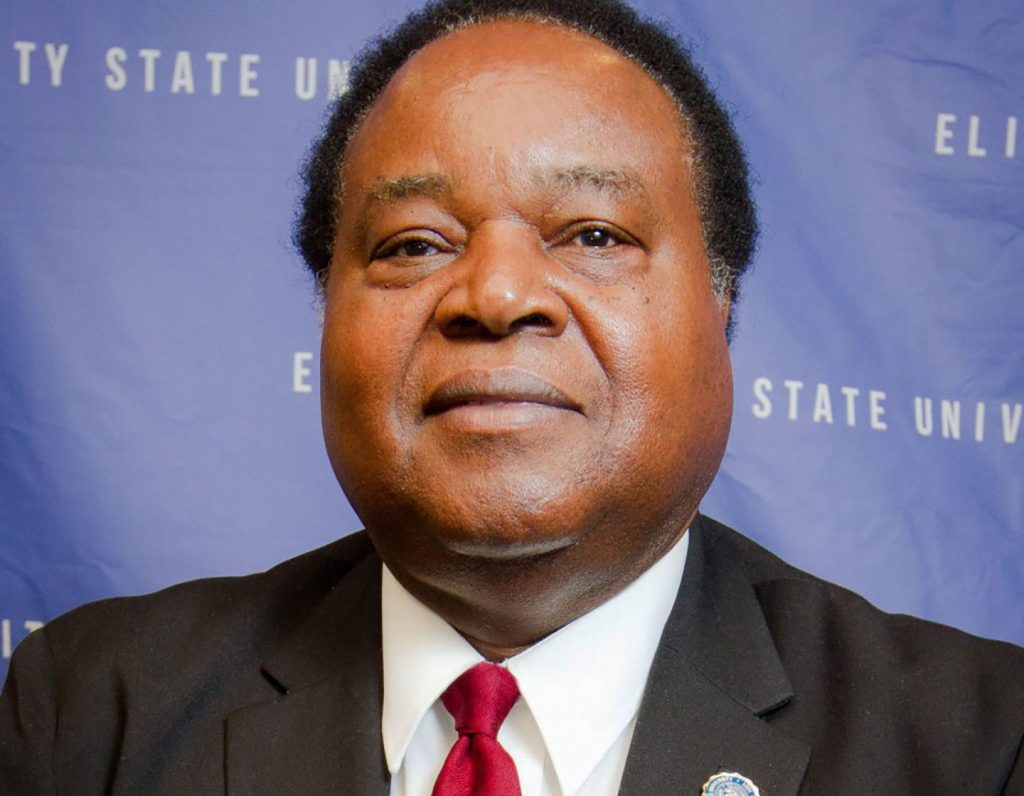 ECSU graduate and Board of Trustees member Harold Barnes was the first in his family to attend a university. That fact has made all of the difference in his life and the lives of future generations.
When Harold Barnes graduated from Elizabeth City State University in 1977, he was the first member of his family to earn a university degree. That fact altered the trajectory of his life, and the future of the lives of his children and grandchildren.
Growing up in Elizabeth City during the days of segregation, his large family struggled to keep food on the table and clothes on their backs. But education changed all of that, a fact that is being celebrated more and more these days, highlighting the importance of Historically Black Colleges and Universities in the lives of African Americans and other minorities across the country.
That celebration was evident when Vice President Kamala Harris stood in front the U.S. Capitol on Jan. 20, taking her oath of office, and generations of men and women whose lives have been altered by the power of HBCUs was on display; something that did not go unnoticed by the national press. Vice President Harris is a graduate of Howard University and her subsequent success has launched a national conversation about HBCUs and the opportunities these public and private institutions afford people who might not otherwise see inside the halls of higher education. 
"HBCUs give opportunity to folks from an academic perspective that apparently do not have the ability to attend college," says Mr. Barnes, an attorney and member of the ECSU Board of Trustees.
Mr. Barnes is one of 17 children in a family who grew up in a world that might not have predicted the type of success and influence he has known throughout his adult life. His father worked for a fertilizer company making anywhere from 25-to-50 cents an hour, and his mother was a domestic worker who cooked and cleaned for her employers all day before returning home to do the same for her large family.
As the 14thchild in the family, there may not have been any expectation that Mr. Barnes would attend college but ECSU's legendary coach, Bobby Vaughan, saw potential in him and Mr. Barnes was recruited to play basketball for, and attend, what was then known as Elizabeth City State Teachers College.
That was in 1965 and what Mr. Barnes did not know was just how much of an academic challenge he would face then.
"It was the hardest thing in my life at that point," he said.
And so, he made a decision to join the U.S. Air Force. It was a decision that, he said, would alter his perception and help him develop the confidence he needed to return to ECSU after seven years of military service.
"While I was in the military, I read everything I could get my hands on," he said. "I knew at that point that I needed to get a good education."
When Mr. Barnes returned to ECSU, he would challenge himself. He intentionally sought out what he describes as the "hardest professors we had," ones that would push him to succeed.
That push worked for him and he would go onto attend the North Carolina Central University School of Law in a program that would allow him to also study at the Duke University and UNC-Chapel Hill law schools.
Simply put, his education at ECSU changed the course of his life, giving him the opportunity to participate in a career that would not only raise his family out of poverty, but also give his children and grandchildren educational and career opportunities they might not have otherwise enjoyed. And it also gave him the opportunity to give back, not only to his alma mater, but also to the communities where he has lived and worked.
"Education is the greatest issue of our time," said Mr. Barnes. "It is the key to escaping poverty and finding internal peace and to change life for generations unborn."
His story is not an uncommon one. There are still many young men and women living in relative poverty, attending public schools in regions where school funding is scant and academic advantages are few.
Mr. Barnes says that like his own story, these young men and women are afforded the opportunity to change the course of their lives thanks to schools such as ECSU. And as a law professor, and professor at a nearby HBCU, Mr. Barnes has sought to "inspire students to see beyond where they are now" in an effort to guide them toward a greater future for them and future generations.
"It was Henry David Thoreau who said, 'Go confidently in the direction of your dreams and live the life you've imagined'," said Mr. Barnes.
Mr. Barnes's work as a university trustee, and the time he spends advocating for ECSU, is work that will continue to alter the lives of students, whether they are the first-ever to attend a university or continuing a tradition of families who seek knowledge and opportunity through their HBCUs.
"None of these things would have happened if I had not had the opportunity to go to college," he said. "One person changes many lives."
---