Oct. 20 Kicks Off a Season of ECSU Student Open House Events
Posted On October 12, 2018
---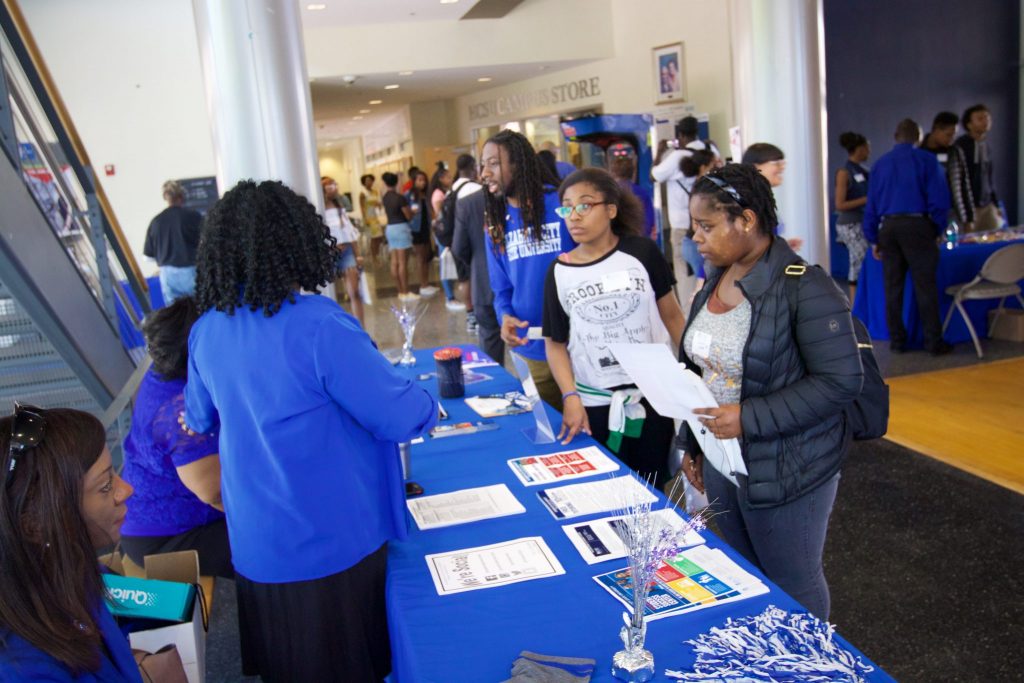 Elizabeth City State University's 2018-2019 Open House dates are set and the first of three big events is right around the corner.
On Saturday, Oct. 20, at 9 a.m., ECSU's fall 2018 Open House will welcome high school students, transfer students, high school dual-enrollment students, military service members and veterans, and parents interested in learning more about a future with ECSU.
During Open House, attendees will get the opportunity to have behind-the-scenes access to professors, current students, and the ECSU campus. Attendees will also learn about the many academic programs and campus life.
Open House at ECSU takes place in the Mickey L. Burnim Fine Arts Center. Once there, students, faculty, and staff will greet attendees before sitting down to a program that will inspire and inform future Vikings.
During the program, attendees will hear from university staff and learn about the exciting programs offered at ECSU. Programs such as aviation, business, and music are just a few of the exciting opportunities at ECSU.
There will also be sessions where attendees will have a chance to ask questions and learn about admissions, financial aid and scholarships, career services, athletics, transfer services, veterans and military services, international opportunities and more. Attendees will also have the opportunity to tour residence halls and see firsthand what student life is all about at ECSU.
ECSU is an NC Promise campus and that means that tuition for in-state students is $500 a semester and out-of-state students is $2,500.
Additional Open House events include the Winter Open House to be held on Feb. 9, 2019, and the Spring Open House to be held April 13, 2019.
To register for Open House go to www.ecsu.edu.
---