Nikki Giovanni Sees Hope in the Future: Celebrated Poet to Speak at ECSU's Community Connections Series Feb. 25
Posted On February 22, 2021
---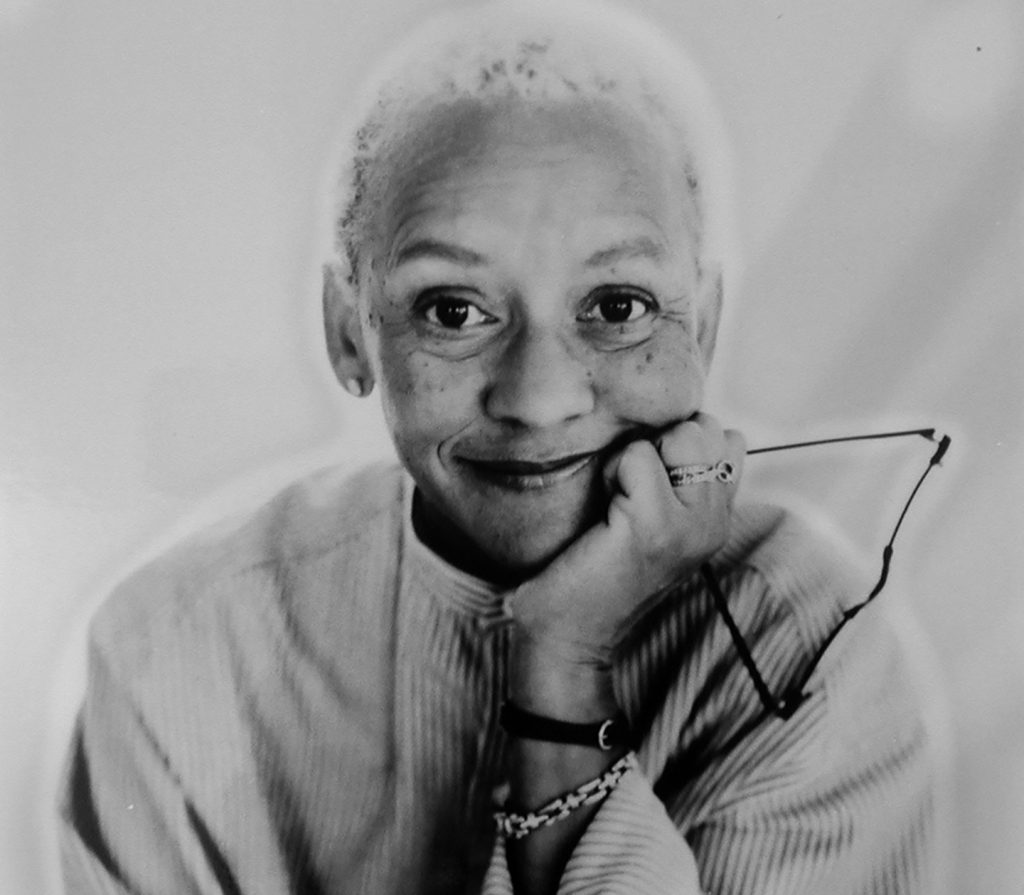 On the face of it, reading Nikki Giovanni's poetry, it might seem that the sum of her life is found in her written words, but more telling are the words she shares in conversation when, these days, she emotes expressions of joy and glee with the current direction of the world.
"Be true to yourself," she said, contemplating a message she will share with the Elizabeth City State University community for the institution's Community Connections Series, Feb. 25 at 7 p.m.
Ms. Giovanni is the celebrated award-winning poet, activist, children's book author and educator. Her work includes poetry anthologies, Grammy-nominated poetry recordings, essays and children's literature covering topics that include race, social issues and gender.
From her office at Virginia Tech University where she is a professor, she sees the world through decades of experience and her view, she says, is hopeful.
Over the past year, as the nation has not only navigated the challenges of a pandemic, but also social justice issues and a contested presidential election, voices decrying systemic racism and the need for justice have been clear that the time for change is now. And so, a nation voted, she said, and the voices were heard, and people are looking forward. 
"I am thrilled that America stood up for democracy," said Ms. Giovanni. "There will always be problems, but we can't allow horrible things to happen."
Ms. Giovanni credits Democratic activist Stacey Abrams for standing up for democracy during the Georgia elections. Ms. Abrams is credited with organizing the people, getting the vote out, and turning the tide of the presidential election. The activist and one-time Georgia gubernatorial candidate, Ms. Giovanni said, deserves the Nobel Peace Prize for which she was nominated earlier this year.
"Not for her," said Ms. Giovanni of Stacey Abrams's nomination. "Because the world needs to know."
The world needs to know that what Ms. Giovanni sees each day, as she celebrates, is a hope for the future that embraces people coming together. History, she said, shows us what horrors the human spirit is capable of, but it also shows that the human spirit is capable of change and of great things.
"We have to look and ask, is anything good happening? Yes," she said. "We are finding a way to come together. I'm proud of the little we have done."
And society, she says, "is going higher."
"I believe that," said Ms. Giovanni.
And as human beings, she is hopeful that one day we will discover life beyond our orbit. She is a self-described "futurist" who finds joy in the recent Mars rover landing, and hope in the idea that one day we will come to know life on other worlds.
"I believe once we go beyond Jupiter we will find life that is recognizable to us," she said.
To the students at ECSU, when she speaks during her virtual lecture, it is her hope they will embrace their education not as a means to make money, but rather as a means to understand their place in the world. She will entreat them to learn what it means to be human and to learn to "take with grace and say thank you."
Life is about working together and helping one another, she says. We have to learn that it is okay to help one another, to receive help, and that no person can do it alone.
The Community Connections Series is open to the public. To register for Ms. Giovanni's virtual lecture, "Honoring Black Life: A Conversation with Nikki Giovanni," go HERE.Admission is free.
---