New State-of-the-art Drone Expands Training and Research Capacity for ECSU Unmanned Aircraft System Program
Posted On December 22, 2022
---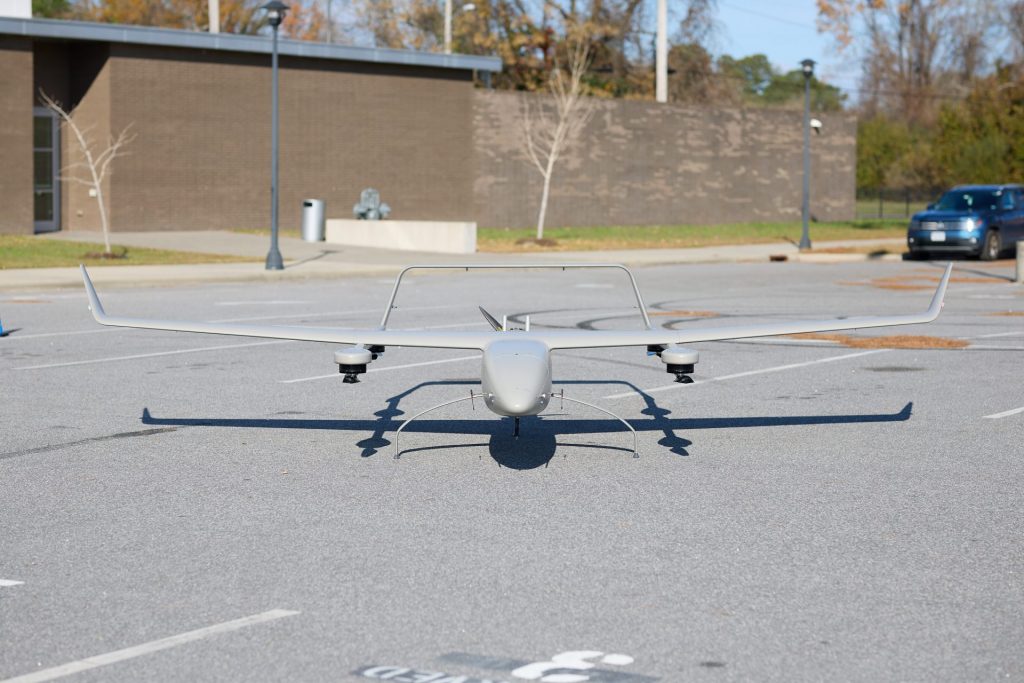 University Offers the Only Four-Year UAS and Aviation Science Degrees in North Carolina
Elizabeth City State University (ECSU) is expanding its training in Unmanned Aircraft Systems (UAS) through the addition of a new drone that will be used by the university's Department of Aviation and Emergency Management. The ALTI Reach $440,000 custom-built drone includes communication, ground control station and sensor packages.
The drone has vertical take-off and landing capability that enables it to launch without the need for a runway. With a wingspan of 16.4 ft. and payload carrying capacity of approximately 11 lbs., the drone's flight endurance is estimated at more than 10 hours and its telemetry and communication range is up to 90 miles. It will be used for training with various applications, including coastal monitoring, conservation, flood mapping, search and rescue, surveillance and reconnaissance and medical delivery, to name a few.
Offered as part of the university's Bachelor of Science Degree in Unmanned Aircraft Systems, Applied Research Experience, and Outreach, ECSU offers the only four-year UAS degree and Aviation Science programs in North Carolina. In September, the university completed construction of a new UAS facility, making the open-air outdoor drone pavilion the only structure of its kind in North Carolina.
"As innovation continues to fuel so many industries forward, we are at the forefront of providing our faculty and students with hands-on training utilizing the latest technology," said Kuldeep S. Rawat, Ph.D., ECSU's Thorpe Endowed Professor and dean of the School of Science, Aviation, Health and Technology. "Our new drone allows us to further strategize on providing solutions to complex problems, such as disaster response, terrain mapping,  large infrastructure inspection and transportation planning."
---