New ECSU 10-Year Master Plan Approved by Board of Trustees
Posted On September 13, 2022
---
Plan Improves Pedestrian Connectivity, Creates Themed Campus Quadrants and Integrates Campus Greenspace
Elizabeth City State University (ECSU)'s Board of Trustees today approved a new 10-year master plan that creates a more pedestrian friendly campus and develops a cohesive and expanded footprint for the university. The plan, developed in partnership with Raleigh, N.C., based Vines Architecture Group, builds on ECSU's architectural, ecological and geological distinctiveness in northeastern North Carolina. The university's growth over the next five to 10 years would result from planned increases in enrollment from the NC Promise Program, greater visibility of ECSU's academic programs, as well as enhancements to student life activities and access to amenities.
A highlight of the plan includes more pedestrian walkways that will connect academic, residential, student activity and athletic facilities from the north to the south corners of campus. Vehicular traffic would be funneled to the exterior portions of the university, creating a safer pedestrian friendly environment.
Additionally, the plan defines six components of campus—academic, historic, student life core, residential corridor, academics and operations and the formal entry. The goal of these distinctions is to assist in grouping specific areas of the campus identified for future growth and development. Most immediately, three new facilities and a sky bridge are scheduled for construction over the next three to four years, including a new dining facility, residential hall and flight school. A new library is also part of the plan, which will serve as a future facility that ECSU will advocate for as it continues to improve its campus footprint.
"ECSU's student population continues to expand. As we attract more scholars from North Carolina, neighboring states and across the country who seek the affordable quality education we offer—our campus has to transform to be ready for the next chapter in our institution's rich legacy," says Dr. Karrie G. Dixon, ECSU Chancellor. "The new master plan coupled with our 2020-2025 Strategic Plan Forging Our Future provide the framework for the continued progress that will propel the university, the Elizabeth City community and northeastern North Carolina forward."
Atty. Alyn Goodson, Vice Chancellor for Operations and General Counsel at ECSU, notes, "What makes ECSU and this master plan unique are that we have intentionally integrated ways to fully preserve and highlight the beauty of our natural environment through a planned academic green, park and south lawn. We want our students to enjoy the more than 30 acres of total greenspace that are part of our campus."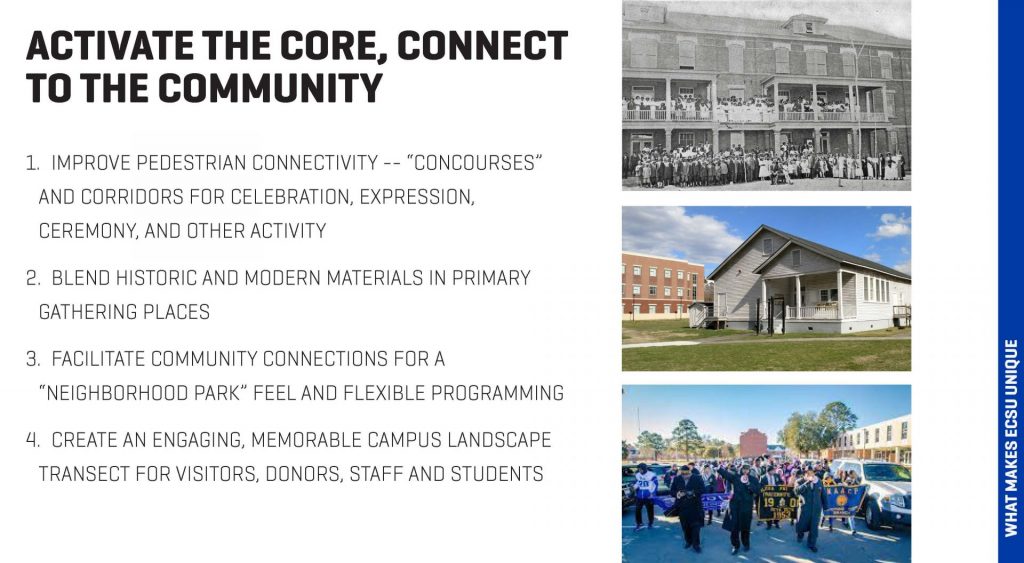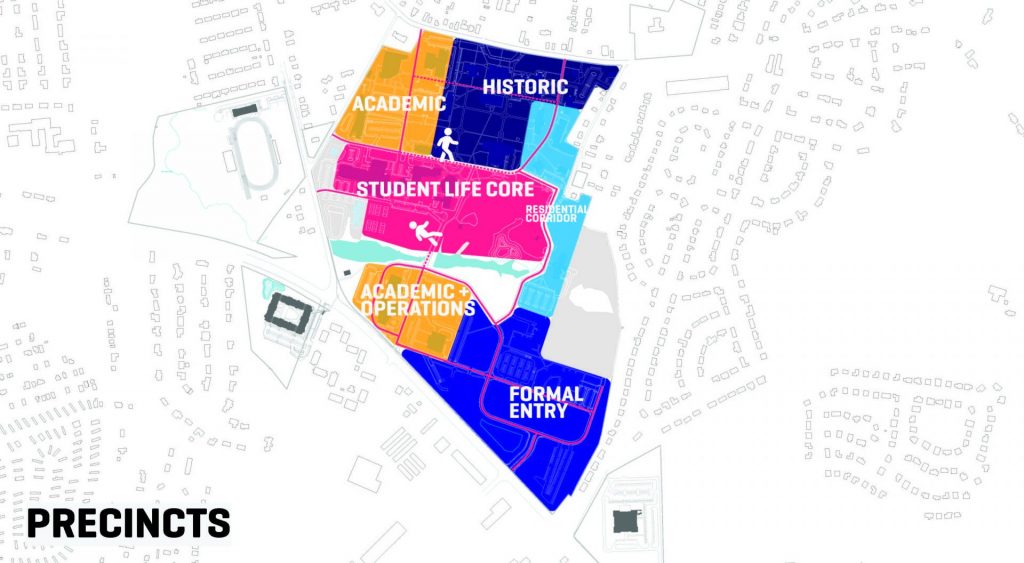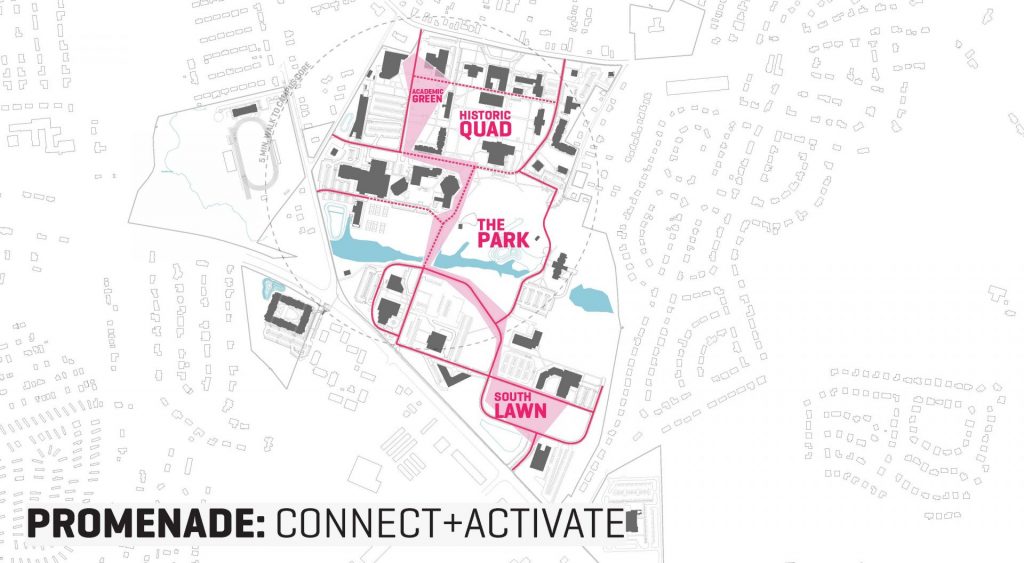 ---