ncIMPACT director and PBS NC Host Anita Brown-Graham is ECSU 172nd Commencement Keynote Speaker
---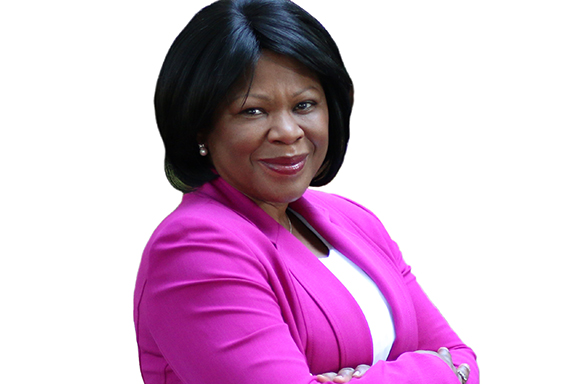 On Saturday, May 8, Elizabeth City State University's 172ndcommencement ceremony will be held in-person and the celebrated host of PBS North Carolina's ncIMPACT, Anita Brown-Graham, will be the keynote speaker. The ceremony will begin at 9 a.m. in the Robert L. Vaughan Center.
"This will be an exciting time on campus as ECSU celebrates the Class of 2021 during an in-person ceremony," said ECSU Chancellor Karrie G. Dixon. "We are honored to have Ms. Brown-Graham share her experience and wisdom with our graduates on their special day."
Ms. Brown-Graham is the director of the ncIMPACT Initiative, and host of its accompanying PBS issues-oriented series, bringing together North Carolinians to help communities across the state create change and overcome challenges. The work at ncIMPACT is a collaborative effort to address higher education attainment, opioid misuse, economic mobility, and community economic development.
Through her work with ncIMPACT she and her colleagues work to create change throughout the communities, including keys to economic recovery after COVID-19, the need for greater numbers of post-secondary credentials and degrees, expansion of pre-kindergarten, and opioid misuse. 
In 2007, Ms. Brown-Graham became the director of the Institute for Emerging Issues (IEI) at North Carolina State University. At IEI, she led the institute's efforts to build North Carolina's capacity for economic development and prosperity, working with business, government and higher education leaders from across the state.
In 2013, The White House named her a "Champion of Change" for her work at IEI.
Ms. Brown-Graham has also been a faculty member of the UNC School of Government, beginning in 1996 through 2006, specializing in government liability and community economic development aimed at revitalizing communities. She returned to the UNC School of Government in 2016 to lead the public launch of ncIMPACT.
Ms. Brown-Graham was named a 2014 Woman in Business and, in 2017, CEO of the Year by the Triangle Business Journal. The UNC School of Government named her the Gladys Hall Coates Distinguished Professor in 2020.
Ms. Brown-Graham is a William C. Friday Fellow, American Marshall Fellow, and Eisenhower Fellow. Past and current board service includes the Aspen Institute: Thrive Rural, Blue Cross Blue Shield of NC Foundation, Consensus Building Institute, Made in Durham, NC IOLTA, OnBoardNC, Research Triangle Park, Triangle Community Foundation, and the Z Smith Reynolds Foundation. 
She earned an undergraduate degree from Louisiana State University and a law degree from the University of North Carolina at Chapel Hill.
---