NC State's Institute for Emerging Issues Podcast Highlights ECSU Community Engagement Efforts
Posted On January 3, 2020
---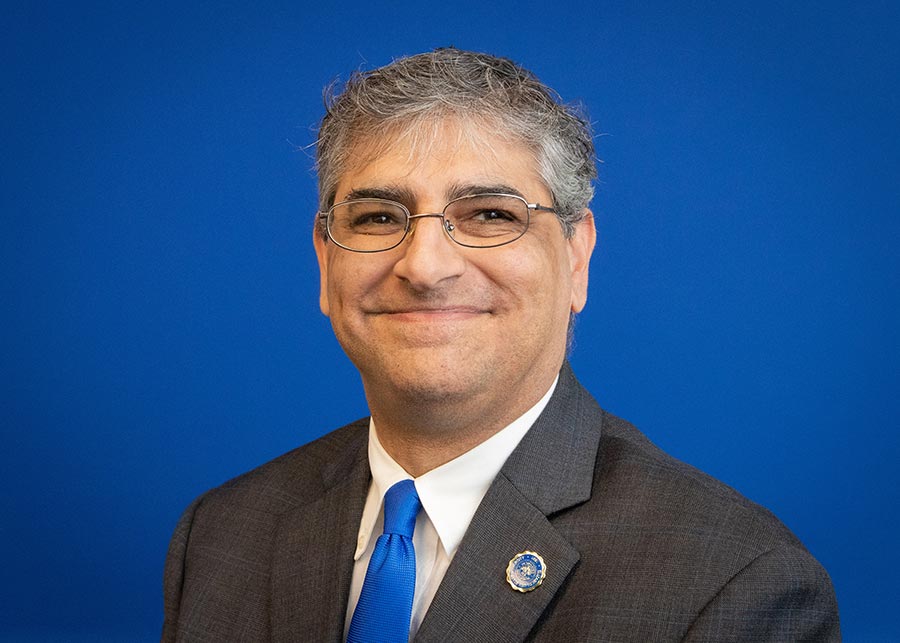 Russ Haddad, ECSU director of community and economic engagement
Russ Haddad, the director of community and economic engagement at Elizabeth City State University, was the featured guest on North Carolina State University's Institute for Emerging Issues ReConnectNC podcast series last month, speaking about ECSU's community engagement efforts such as the Viking Volunteer Corps.
Among his community engagement duties, Mr. Haddad heads up the Viking Volunteer Corps. The Viking Volunteer Corps is focused on getting students and employees of ECSU excited about volunteer service opportunities that allow them to give back to their community.
The Viking Volunteer Corps efforts are a part of the Institute for Emerging Issues One Initiative program, and ECSU has been recognized for its efforts across North Carolina on several occasions.
The One Initiative program, according to Mr. Haddad, strives to cultivate community relationships in a way that allows all citizens to participate in the well-being of their community. The primary goal of the One Initiative is to enhance the experience for all in the community – residents, visitors, and others seeking a place of HOPE: H=Hospitality, O=Opportunity, P=People, E=Environment.
According to Mr. Haddad, it's about connecting people through a better understanding of themselves and one another.
"By being one team, with one goal, we truly become one community that is stronger and more prosperous," he said.
You can listen to the interview HERE.
---