NC Space Grant Awarded to ECSU for Renewable Energy Research
---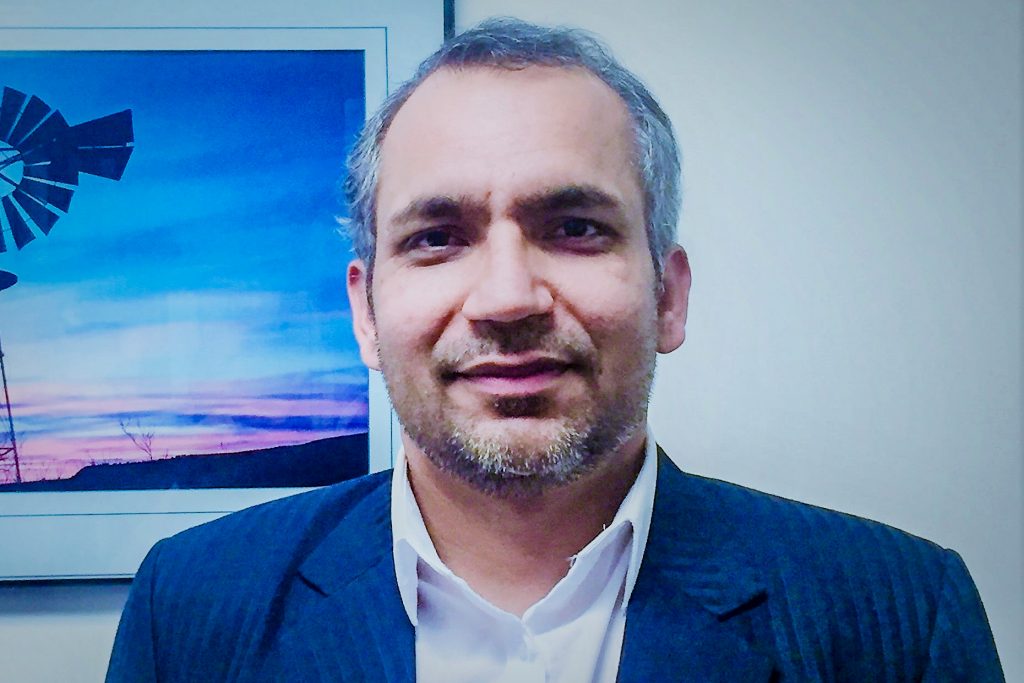 Dr. Bijandra Kumar
Thanks to an award received from NASA/North Carolina Space Grant (NC Space Grant), Elizabeth City State University's Dr. Bijandra Kumar is establishing an advanced research laboratory focusing on smart nanomaterials and clean energy. The purpose of the research is to promote clean, renewable energy.
Dr. Kumar has been dedicated to discovering better ways to develop renewable and alternative energy sources to reduce society's dependence upon fossil fuels. His work has largely focused on the creation of an efficient energy storage system.
"The scientist is always looking to find a better solution for storing renewable energy," said Dr. Kumar.
He explained that one approach to storing renewable energy is through the electrochemical conversion of carbon dioxide using "waste carbon dioxide and water." To make this happen, "metal particles at nanoscale" are required as catalysts for the conversion.
The $20,000 grant will allow Dr. Kumar and ECSU students to focus research on this conversion, promoting the future of renewable energy. Students will also learn the fundamentals of electrochemistry and actively participate in this cutting-edge research.
NC Space Grant is a state and federal partnership dedicated to promoting, developing, and supporting aeronautics and space-related science, technology, engineering and mathematics, or STEM, education and training.
Programs funded through NC Space Grant focus on a number of areas, including research that involves women, underrepresented minorities and people with disabilities. The program is also designed to advance research efforts across North Carolina by funding faculty who are conducting research directly aligned with NASA research interests.
This is the second grant focusing on renewable energy solutions for Dr. Kumar this summer. Early this summer, Dr. Kumar was awarded a nearly $180,000 grant from the National Science Foundation.
When assistant professor of technology, Dr. Kumar, joined ECSU in September 2017, he brought with him research on the cutting edge of sustainable technology.
Dr. Kumar's goal as an academic researcher is to find the most efficient means to use renewable energy such as solar power. Storing the collected energy has been a challenge, he says.
---