NC Healthcare Foundation Grant Funds ECSU 'Through and Beyond COVID-19' Program Targeting Tier I Counties
---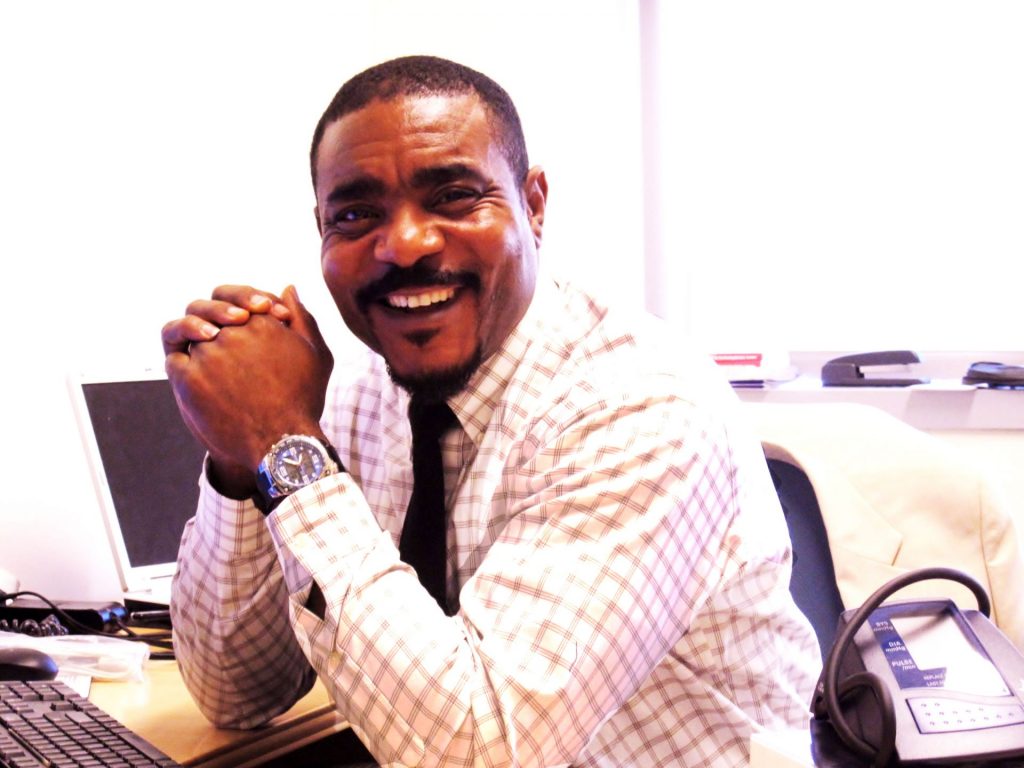 Dr. Anthony Emekalam
Elizabeth City State University professor, Dr. Anthony Emekalam, chairperson of the department of health and human  studies, is working to fight COVID-19 in African American communities throughout Northeastern North Carolina. Thanks to a $131,840 grant from the North Carolina Healthcare Foundation, the program, "Through and Beyond COVID-19: Health Disparities Initiative," or TABC, will work to reach residents of the 21 counties served by the university, according to ECSU's Office of Sponsored Programs. 
"TABC is a comprehensive community outreach program designed to reduce disparate impacts of COVID-19 on African Americans," said Dr. Emekalam.
The program will target residents of the 21-county region in the northeastern part of the state with educational programs about the virus. The effort aims to reduce the impact on residents.
"The goal of the TABC program is to use education and motivational programs that promote prevention of the virus," he said.
A task force will be developed that will include community leaders from the target counties. Community leaders will, he said, come from predominantly African American churches in the region and members of the NAACP from the target counties.
The work of the task force will be implemented virtually, and information will be made available to the communities through a website dedicated to the mitigation of the virus.
In addition to the website, Dr. Emekalam says the program will use social media as well as traditional media to distribute helpful information. ECSU students, he said, will also work on the TABC program.
"They will be involved in creating culturally acceptable campaign materials that emphasize social distancing, hand washing, and mask wearing that feature faces and inviduals that are familiar to residents in the target counties," said Dr. Emekalam.
In addition to his work on the TABC project, Dr. Emekalam is part of ECSU's Historically Minority-Serving Institutions (HMSIs) task force funded by a grant from the N.C. Policy Collaboratory. The $6 million grant goes to the UNC System's six HMSIs to fight COVID-19 across the state, each campus receiving $1 million.
---